Rough Edges was Pen and Kink Publishing's first release. This week is turns 2! We are very proud of all our books, but being our first, this one will always hold a special place in our hearts.
To celebrate the release-aversary, we are spotlighting the kick off story, Lady of Lacrymosa by Brantwijn Serrah. In the story, Katarina is swept off her feet by a female gunslinger at the saloon and Katarina's world is forever changed.
Today we give you the chance to learn more about the story through posts you may have missed.
Interview with Brantwijn on Lady of Lacrymosa
I've sometimes told folks, there's a wild west saloon somewhere in my mind, and that's where all my characters go to between sets. The vampires, the faeries, the steampunk pilots, the cowgirls, the sci-fi heroes…no matter what story they come from they all end up around the tables in that mental saloon. Kat, I think, has taken her place as the eternal bartender for all of them.
Read more of the interview here!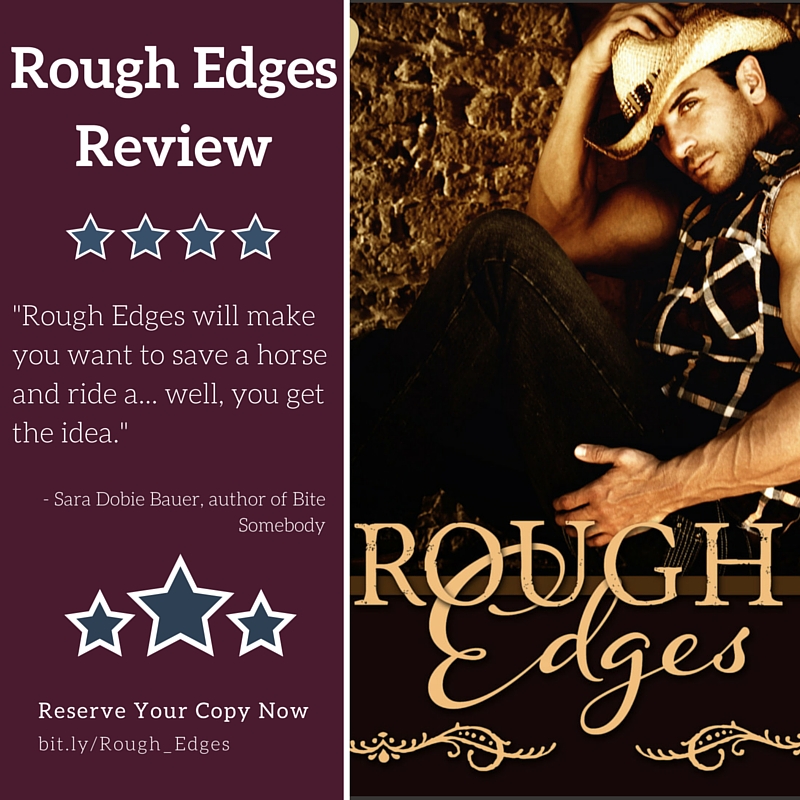 Want to read excerpts from Rough Edges?
For a wonder, no one else paid the lady any attention. Glasses were raised to the other three and some of the local boys made excuses to wander over and offer regards. A gaggle of the saloon girls hovered, no doubt hoping to catch the eye of the generous man who appeared to be in charge.  Nobody watched the lady, though. Nobody except Katarina.
Click here to read more!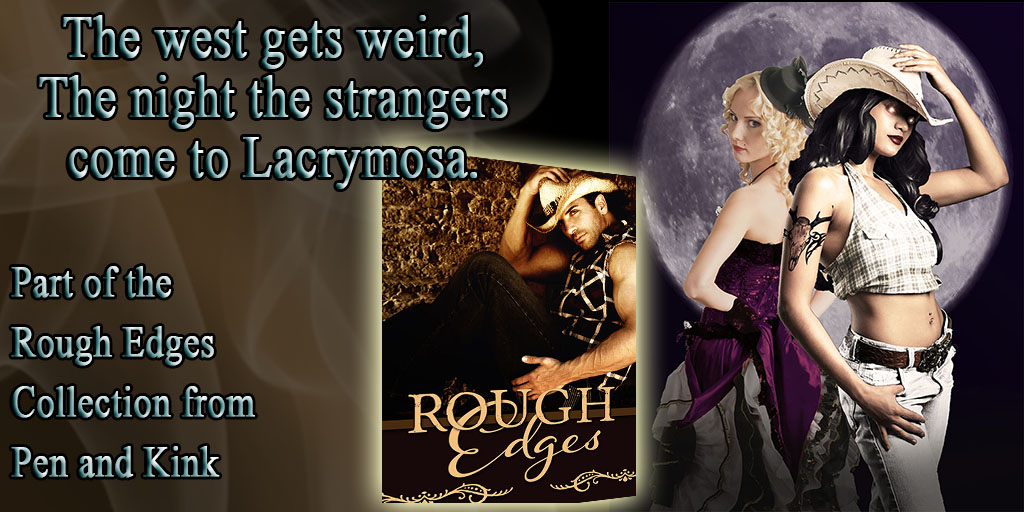 My favorite story in Rough Edges, other than Lady of Lacrymosa, is My Midnight Cowboy. Because who doesn't love chocolate and decadent desserts?
See what other contributors said here.
I love the dry wit, rough-and-tumble attitude, and gritty survival skills of the western theme.
See what other contributors said here.
Get your copy of Rough Edges today!
Nothing is sexier than someone who knows what they want and has the confidence go after it. This anthology is crammed full of hot romances featuring those kinds of rough-around-the-edges alpha personalities–stories about the kind of men and women who ride horses during the day and their partners at night, who speak few words but mean every one of them, and who would never break their own personal code of honor. We're talking about cowboys and cowgirls. This anthology contains seven romances with a Western theme that run the gamut from sweet to sizzling.