kINKED
Every tattoo tells a story…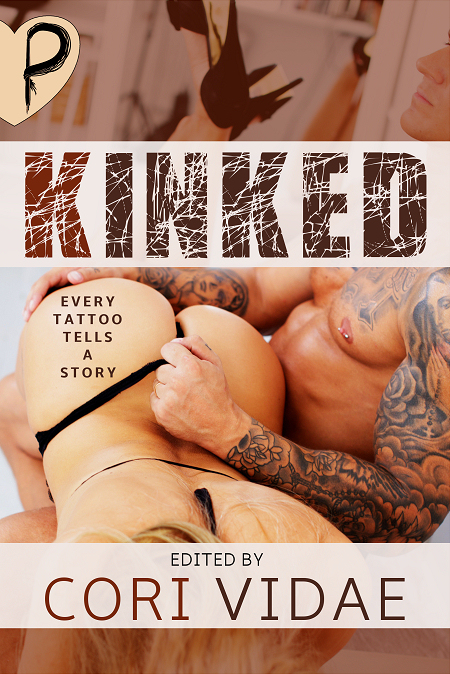 Every tattoo tells a story…
A submissive pain slut receives a tattoo as a reward for years of selfless service. A man's body is used to deliver a very different kind of message to a domineering masochist. An exotic teahouse on an alien planet where one woman explores her submissiveness with a set of shapeshifting twins.
These and other sizzling stories take you to the places where kink meets ink and leave you indelibly marked.
Excerpt from "For the Occasion" by Brantwijn Serrah:
I thought of how Selene could seem to drift away during those times, to float through the experience in such bliss. For me, such contentment came through pain. Like this, here: the needle laying down ink, drawing tiny pearls of blood to the surface of my skin. It always hit me hardest in the beginning, testing my limit with the first twinge. Once I accepted it into me, though, the dangerous joy started rising, slow and full of promise. I became so aware of every part of me, every inch of flesh bathed in the adrenal response, and the thrill of endurance. It might not be the same soft, tender pleasure Selene enjoyed at my hands in the shower, but it cleansed me all the same. Ratcheted me up with excitement; flooded my veins with heat and need; made me intoxicated. Paul's needle now roamed over my skin the way my eyes and hands roamed over Selene, and I knew she followed it too, watching over the work unfolding, witnessing the marking of my body for her.
"They had just the right amount of kink and tattoos and I am a lover of both… Each author brings a new meaning to tattoos and kink, they're not afraid to step out of the ordinary. I would highly recommend to anyone looking for a little quirkiness and difference."
"Seriously read this anthology. It's short, sweet, sexy and utterly captivating. Don't miss this read!"
"I couldn't put this book down. It was a one-sitting read for me, because each story was just as good as the last."
"I would highly recommend it and think it would make a nice afternoon read… by the pool so that you can cool off after some of the hotter stories."
"What an awesome collection!! Multiple authors teasing us with hot, steamy and yes, very kinky sex."
"All of the stories were different, well thought out and excellently written — there is definitely something for everybody in here."
Always be among the first to know!
Whether it's a new release, a call for submissions, cover reveal or super sale you will always be among the first to know if you sign up for our mailing list. What's more, we won't clutter your inbox with stuff you don't care about--we will only email you when you we have something exciting to share, probably less than once a month.
Word Count: 71,000
Kink Level: D/s, BDSM and voyeurism featuring M/f, F/m, F/f and M/M/f pairings
ISBN 978-1-988233-19-2 (physical)
ISBN 978-1-988233-20-8 (electronic)