Running on Empty
"Not even if you were the last men on Earth!" Liv had shouted the last time she'd left Jacob and Liam, but now the world really has come to an end and she doesn't have anywhere else to turn.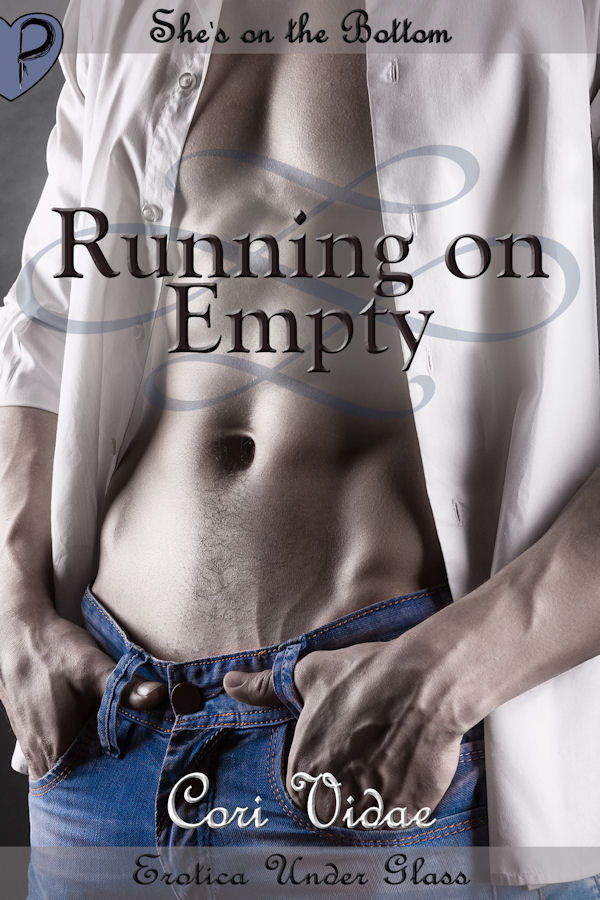 Excerpt:
He growled. Deep. Low in his throat like an animal and her knees went weak. She knew that growl. She knew what came next–
–memories flashed by like images from a flip book, each accompanied by the sound of that growl. Jake buried balls deep in her ass, Jake jerking her hair back so she could see their reflections in the mirror in front of her while he fucked her from behind, the stinging pain of the cane colliding with the cheeks of her ass, leaving raised red welts in its wake, Jake picking her up like she weighed nothing and spanking her until she cried, and then spanking her some more–
Damn it, she wanted what came next.
"Liv," his voice was low, tight and the vein in his neck which had always been her barometer of how far she was pushing his patience was throbbing. "God damn it. If watching everyone around us die in the plague and the riots and–if that hasn't taught us not to waste a single goddamn day–"
"This was a very short story but there was so much lust and emotion in such few pages. I cannot wait to see what will become of Olivia, Jacob and Liam. And how they will protect the children Olivia brought with her. Cori did a great job of catching your attention and definitely leaving you wanting more!"
"What a great start to what could be a delicious story! This novella has a little spanking, a little bondage, some mystery and three adults, Jake, Liam and Olivia, trying to figure out their roles in a crazy world after a plague has killed nearly everyone."
"Running on Empty (Erotica Under Glass) by Cori Vidae is the first book in the Erotica Under Glass – She's on the Bottom series. This novella I would recommend to anyone who loves erotica romance books and don't have a problem with M/F/M books."
Always be among the first to know!
Whether it's a new release, a call for submissions, cover reveal or super sale you will always be among the first to know if you sign up for our mailing list. What's more, we won't clutter your inbox with stuff you don't care about--we will only email you when you we have something exciting to share, probably less than once a month.
This is part one of a serialized story so while it does contain a story arc not all the conflicts raised within it are resolved by the time the tale is done.
Subsequent parts will be released as they are completed
Word Count: 9,650
Kink Level: D/s featuring M/f and M/m action and spanking but no actual intercourse.
ISBN-13: 978-1-988233-06-2