Destiny's Dark Light
In modern day Charleston, two fated lovers meet at the beginning of a world-ending witch war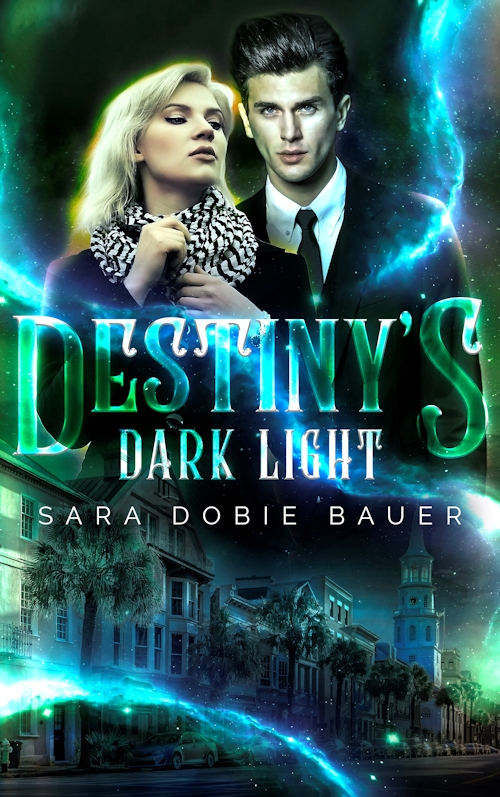 Cyan Burroughs is a lonely light witch prophesied to battle the dreaded Dorcha—a dark sorcerer with the power to rule the world. There's one problem: Cyan doesn't have any powers of her own.
An unknown witch flips a trolley and causes mass carnage, and Cyan's dormant magic awakens. When she drags handsome Irishman Liam Cody from the wreckage, she recognizes his face from her aunt's psychic portraits. He is the man Cyan is destined to love.
As she and her magical family seek to unveil the murderous witch who caused the accident, Cyan and Liam grow closer, but Liam's mysterious past is not the only thing keeping them apart.
Dark witches and light will soon fight to the death, and Cyan must face her calling. How can she protect Liam and win the war when her immense powers are barely under control?
Always be among the first to know!
Whether it's a new release, a call for submissions, cover reveal or super sale you will always be among the first to know if you sign up for our mailing list. What's more, we won't clutter your inbox with stuff you don't care about--we will only email you when you we have something exciting to share, probably less than once a month.
Word Count: 60,000 words
Kink Level: Vanilla