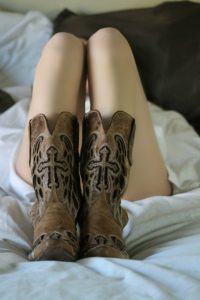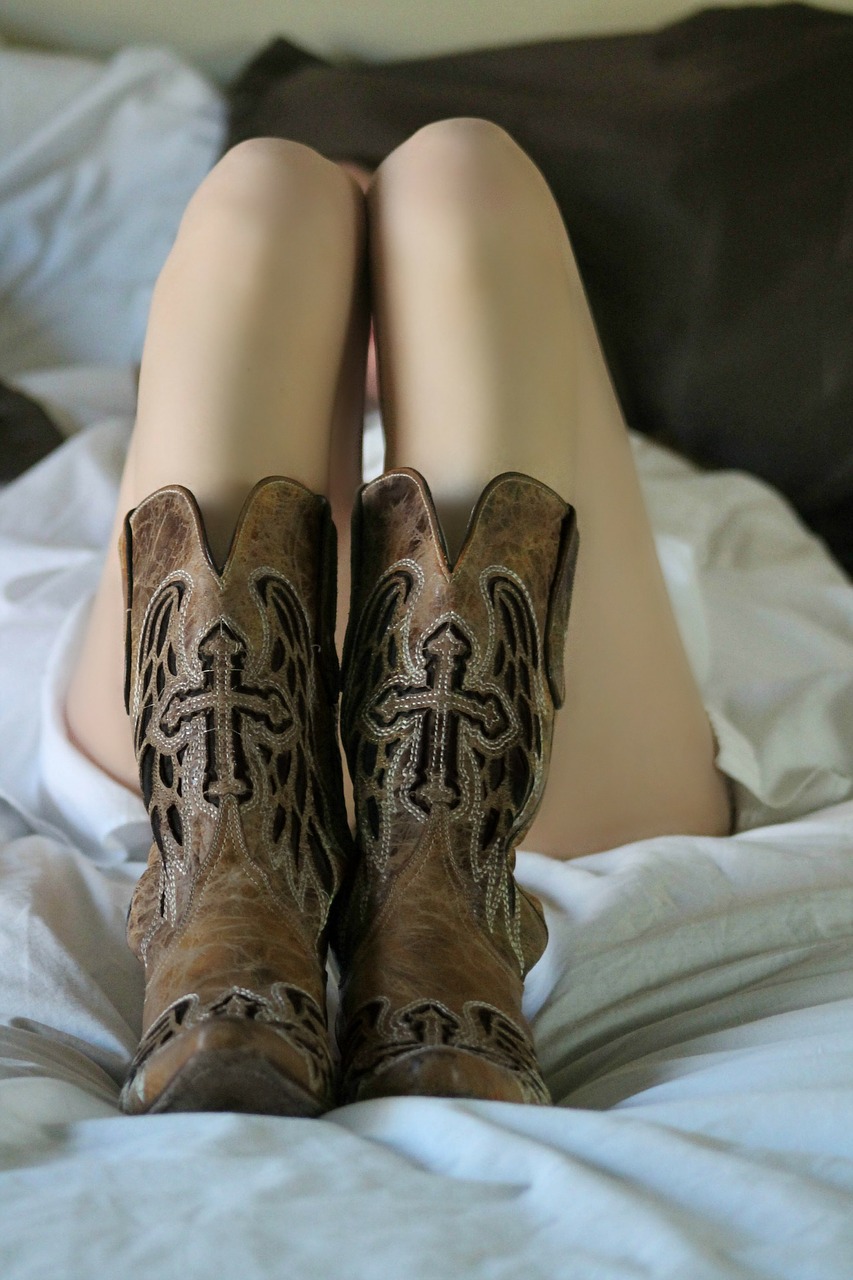 Whether it's the gunslinger or the lone cowboy, the west has always captured our hearts and imaginations. When it comes to romance, they seem to go together naturally. In ROUGH EDGES, we have brought together seven different stories, from the old west to the modern cowboy, from women on the run to women looking for a good time.
Over the coming weeks we will take a closer look at the stories and get to know the authors better.
This week we welcome Brantwijn Serrah.
LADY OF LACRYMOSA
When Katarina started her shift in the saloon, it was a night like any other. That was before the silent lady gunslinger strolled in through the batwing doors. Katarina can't keep her eyes off the woman, and when the gunslinger starts to dance, sensuously spinning a black magic spell, Kat finds herself hopelessly, utterly lost.  By morning, nothing will be the same.

The West gets weird, the night the strangers come to Lacrymosa.
EXCERPT
Lady Gunslinger—Katarina gave her the name with hardly a thought—styled her dark hair in a loose, fat braid tumbling over one shoulder. It gave Katarina the absurd, childish urge to take the choco-late-colored plait and tug it, pestering like a girl in school. She pulled her own coppery-red hair into a lush tail and combed her fingers through it, absent-minded, self-conscious.

Oh, don't be a silly bitch, Kat! she scolded herself.

Only then did Katarina realize she'd been standing stock-still ever since the strangers walked in, staring at them the whole time like a gawp-eyed kid. So had everyone. The whole bar had wound down to a stop, holding their collective breath, no doubt all thinking the same thing.

Hard men like this meant trouble. Strangers wandering in with cold smiles and shooting irons usually meant the neighborhood was going to see a fight.
---
1) Where did you get the idea for your Lady of Lacrymosa?

Quite honestly, from role-playing and gaming with friends. My college group introduced me to the genre of "weird west" ten years ago and I fell in love with the entire tone, setting, subject matter…all of it. I haven't had opportunity to write so much of it, but I adore the twist of fantasy, sci-fi, and horror set against the rough and tumble world of westerns.
2) Tell us a little about Katarina?
Kat came out of nowhere and somewhat rescued me from a cycle of poor starts to this story. I tried to write maybe 4-5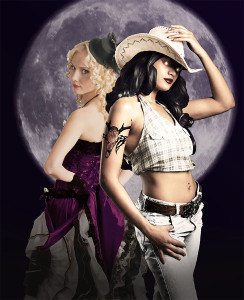 other tales in the weird west setting before she came along with a brassy, no-bullshit, "let's-tell-this-story" look in her eye, and as soon as she did the narrative came through loud and clear. In the story itself, Kat is a tough gal taken by surprise, someone who finds herself unexpectedly put in a place of vulnerability and submission. Though not implicitly stated, I've always felt Katarina was someone who had never had a same-sex relationship before Lady Gunslinger walks into her life, and is halfway startled by her sudden attraction, and a little more than halfway intrigued. I've sometimes told folks, there's a wild west saloon somewhere in my mind, and that's where all my characters go to between sets. The vampires, the faeries, the steampunk pilots, the cowgirls, the sci-fi heroes…no matter what story they come from they all end up around the tables in that mental saloon. Kat, I think, has taken her place as the eternal bartender for all of them.
3) How long did it take you to write this story?
Forever. Like I said, I've been wanting to write an erotic story in the weird west setting for a very long time, and when I saw the Rough Edges call for submissions, I must have started 4 to 5 different stories before this one came to me. Lady of Lacrymosa itself probably took two weeks, start to finish.
4) I love the woman gunslinger, what inspired her?
It's a little hard to answer that without giving away spoilers, but suffice to say she's appeared in several of my stories in the past. I have a little bit of a long-running love affair with her myself.
5) What other work do you have out there?
I have two erotic romance series with Champagne Books, as well as several self-published short stories and one self-pubbed erotic thriller, His Cemetery Doll.
6) What do you do when you're not writing?
I play video games, work on cover art or video art, or read. I'm currently working my way through a couple of Stephen King novels after giving up on the Dexter series. Before that, it was The Big Book of Submission by Cleis Press and The Story of O.
7) What's the best part about writing?
Without a doubt, the limitless possibilities. The capability to write any setting, any character, any situation at all to satisfy whatever need or want you might have. You can explore literally anything.
8) What's the hardest part about writing?
Writer's block. When the words won't come even when I really want them to.
9) What inspires you?
Lots of things inspire me, though music certainly drives a lot of my creativity. Reading the works of authors I love can get my thoughts flowing as well, especially Stephen King, JK Rowling, Jim Butcher, and Kresley Cole.
10) What are some of your favourite books/authors?
I think JK Rowling is one of the best authors I've ever read. Jim Butcher is probably the author who inspires me most, though. My favorite book is Affinity, by Sarah Waters.
---
BRANTWIJN SERRAH
When she isn't visiting the worlds of immortals, demons, dragons and goblins, Brantwijn fills her time with art: sketching, painting, and cover design. She can't handle coffee unless there's enough cream and sugar to make it a milkshake, but try and sweeten her tea and she will never forgive you. She moonlights as a futon for four lazy cats and can spend hours watching Buffy the Vampire Slayer while she writes. In addition to her novels, Brantwijn has self-published erotic short stories available on Amazon. Her short stories occasionally pop up at Foreplay and Fangs, her blog.

Reserve your copy of Rough Edges