LESSER GODS LOOKING FOR LOVE
Unmatched powers have their downside—in that they can kill a demigod if they don't find their equal partner. Fertility needs Death. Pain wants Healing. And, all's fair for Love and War if they find each other.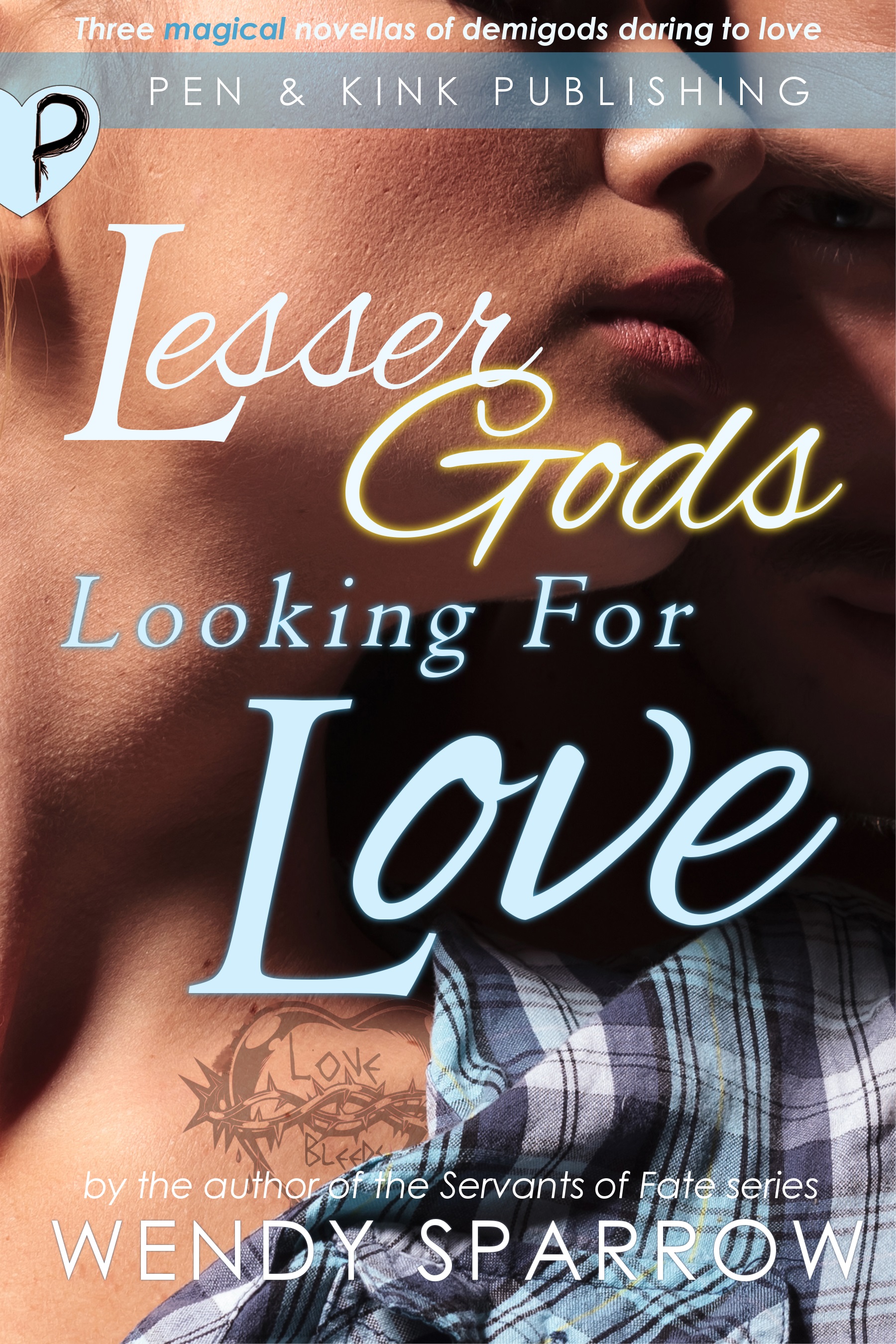 Aster recognized his beautiful Lady Death even though she didn't know of her divine birthright. But Chandra doesn't welcome the demigod of fertility's announcement of her heritage with open arms. Having being used in the past, it's not too much to want to be loved for herself, is it? If Aster can't convince Chandra that she's all he desires, it might just kill them both. 
Pain has been Corbin's companion and he knows he's living on borrowed time before. As a bounty hunter, he's familiar with the chase, and he's had a good run. The countdown clock is down to the final hour when Tam finds him. She seems too good to be true…especially when she kisses him senseless. Stealing her away to his cabin could save both their lives, but it will cost him his heart if she doesn't forgive him for abducting her.
Despite being a demigoddess of love, Allie is not soft and tender. Donovan recognizes that around the time she's got him pinned to her sparring mat. He keeps telling her she could do better than a one-eyed, burnt-out fighter, but she wants him and she isn't shy about it. The demigoddess of love fell for him the moment she saw the growly need in Donovan's expression, but she can't war for his heart if he isn't willing to fight for hers.
These demigod novellas are sexy-sweet and filled with sassy banter and feisty heroines. They have a heat rating of "not your mama's romance, but she'd appreciate a copy so buy her one."  
Always be among the first to know!
Whether it's a new release, a call for submissions, cover reveal or super sale you will always be among the first to know if you sign up for our mailing list. What's more, we won't clutter your inbox with stuff you don't care about--we will only email you when you we have something exciting to share, probably less than once a month.
Word Count: 50,000
Kink Level: Vanilla
ISBN-13: 978-1-988233-62-8