INKomplete
The total tattoo studio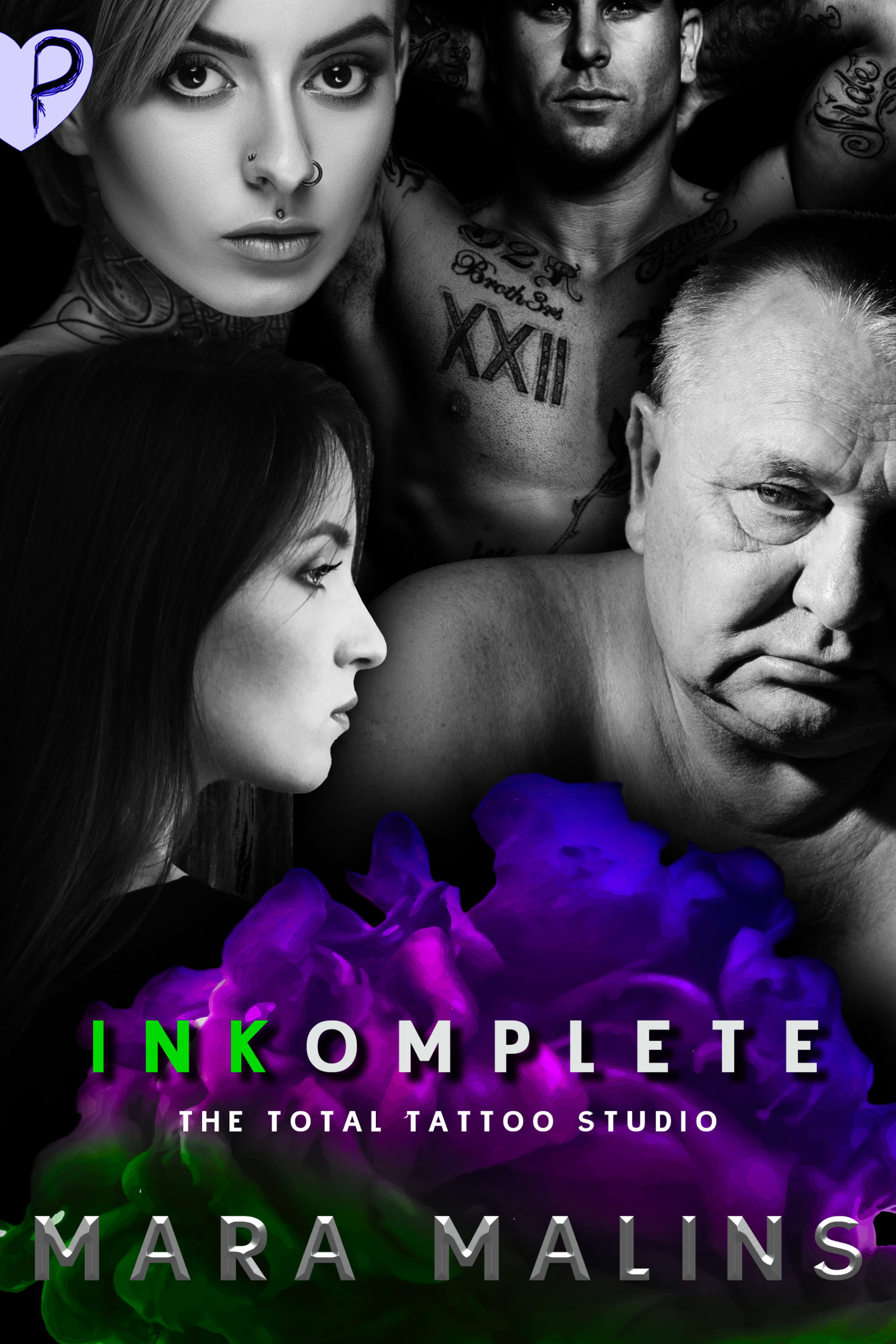 Welcome to INKomplete, a studio renowned for its tattoos, talent, and totally tempting tattoo artists. Every design tells a story, every artist has a tale. One studio, four tattooists, and a whole load of heat. Enjoy these hot and steamy reads that explore the sometimes sweet but always erotic relationships between ink and kink.
THIS COLLECTION CONTAINS ALL FOUR NOVELLAS
Book 1 — INKarnate: When Emily begins an apprenticeship at the renowned tattoo studio Inkomplete, she didn't realise she was stepping into a world very different from her middle-class upbringing. But not everybody is happy about her dipping her toe into new waters. Famous tattoo artist, Matt Jones, knows she doesn't belong.
Book 2 — INKapable: After her husband walked out on her, leaving her to provide for their daughter alone, Joe has no intention of relying on a man for anything ever again. As a successful tattoo artist, she can take care of what's hers. The only thing she needs is a little fun every now and again. And if a gorgeous man offers her exactly what she needs, if they both know what they're getting into, it can't get messy, can it?
Book 3 — INKurable: Phee has breast cancer. As heart-breaking as it is, she's determined to be strong so her friends don't worry. They're a family, so if she hurts, they hurt, and she can't allow that. But when lines start to blur between her and her handsome surgeon, trying to hold everything together suddenly feels like the real fight.
Book 4 — INKonsolable: It's been five years since Blakey's beautiful wife Elizabeth died and his grief is just as sharp today as it was back then. But now he's desperately lonely too. As he becomes closer to his friend Aisleyne, Blakey fights it with everything he has. How could he even think about moving on? No, friendship is all he has to offer. That will have to be enough.
"This box set is fantastic! I loved all these books. These characters hook you from the very beginning!"
"This was a really well put together series, with characters you can't help but fall in love with. "
"Each romance is very moving, steamy, and it is never simple. "
"Love this series – it is great how the characters personalities built quickly until you feel like you know them in person.
There is a strong simmering sexual tension running through the stories which is breath taking. At times the plots take a heart wrenching turn at others it's heart warming.
I love the development of this inked family – it really is beautifully written.
interesting funny hot sexy and amusing, ideal combination.
HIGHLY RECOMMENDED!!!"
Always be among the first to know!
Whether it's a new release, a call for submissions, cover reveal or super sale you will always be among the first to know if you sign up for our mailing list. What's more, we won't clutter your inbox with stuff you don't care about--we will only email you when you we have something exciting to share, probably less than once a month.
Word Count: 103,000
Kink Level: Includes M/f BDSM in varying degrees throughout
ISBN: 978-1-988233-73-4 (Electronic)
ISBN: 978-1-988233-72-7 (Physical)