These Hollow Hearts
Three sisters with a heritage of cursed magic. A house with a mind of its own. A grandmother who's a real witch. And three men who did them wrong…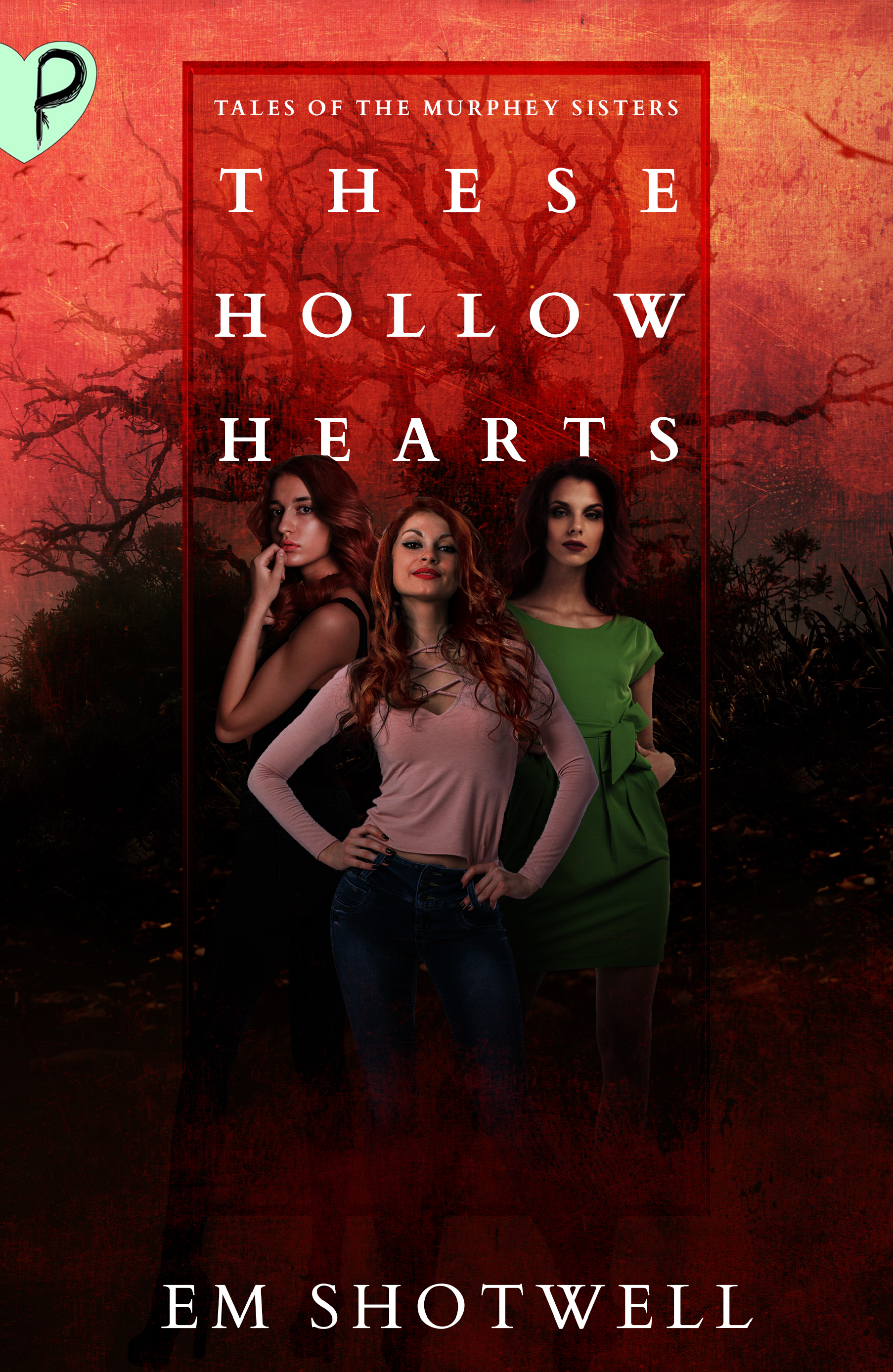 New Orleans social climber, Cheyanne Murphey has worked too hard to let her fiancé's wandering eye drag her name through the gutter, and she has the perfect solution to make him stay: an incantation from her deceased Granny's spell book. Family legend says the Murphey women's magic is cursed, but that is a risk Cheyanne is willing to take.
When middle sister Marchland's heart is also broken by a man who does her wrong, not even witnessing disastrous results of Cheyanne's attempt at spellcasting will stop her from using her family's powers to exact revenge. With the help of her sisters, Marchland casts a spell to teach the scumbag a lesson he won't forget. Unfortunately, neither will she.
The youngest Murphey sister, Bradley, would be happy to never work a spell again but when she accidentally kills a man she has no choice but to turn to her family's cursed magic for help. The wayward spell teaches Bradley the hard lesson that sometimes it's best to let dead things rot.
With all three sisters in deep trouble, they seek help in the form of the Elder-Witch, a sorceress who claims she can fix their mistakes… but magic always comes with a price, and this one may be more than the Murphey sisters are willing to pay.
"As a romance author myself, the romance here is *iffy,* BUT if you are just looking for a good read with some off-the-wall characters and a little magic, this is the one for you. Which is why I'm still giving it five stars. Because sometimes the magic that courses through someone's blood is a better plot device than the magic that sparks between characters."
"This reminded me a bit of the original tv show CHARMED, but grittier. With 3 POV witch-sisters, it's an entertaining read, although the first sister is rather unlikeable. But alas, that is a plot point of the story… if you like witches, spells, curses and flawed characters, you may very well like this."
"Perfect combo of love, intrigue, and not so happily ever after."
Always be among the first to know!
Whether it's a new release, a call for submissions, cover reveal or super sale you will always be among the first to know if you sign up for our mailing list. What's more, we won't clutter your inbox with stuff you don't care about--we will only email you when you we have something exciting to share, probably less than once a month.
Word Count: 86,000 words / 126 pages
Kink Level: Vanilla. There are romances in each of these tales, but the book as a whole is much more urban fantasy than paranormal romance.