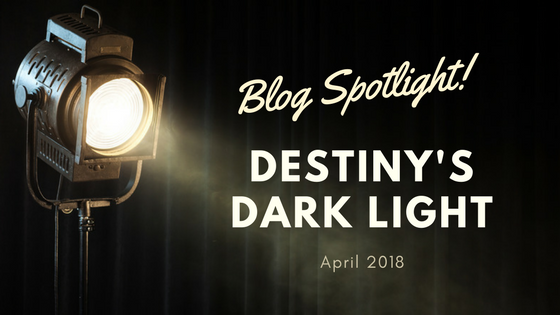 Destiny's Dark Light by Sara Dobie Bauer is part of our Enchanted trilogy. The story is about a young witch just coming into her powers who is philosophized to start a magical war with the help of a man she's destined to fall in love with.
To catch you up on all the fun posts we did when releasing the series, here's some quick links for you to learn more about the story and the author.
While prepping to write the Enchanted series, I started my character bios. If, as an author, you don't write full character bios, I suggest you do. Important information can range from first kiss to favorite ice cream to phobias. Know your characters, and they'll be more complex characters. But I digress …

A big part of my character bios for my three-part Enchanted series, "Destiny's Dark Light," had to do with clothes. What do clothes say about a person?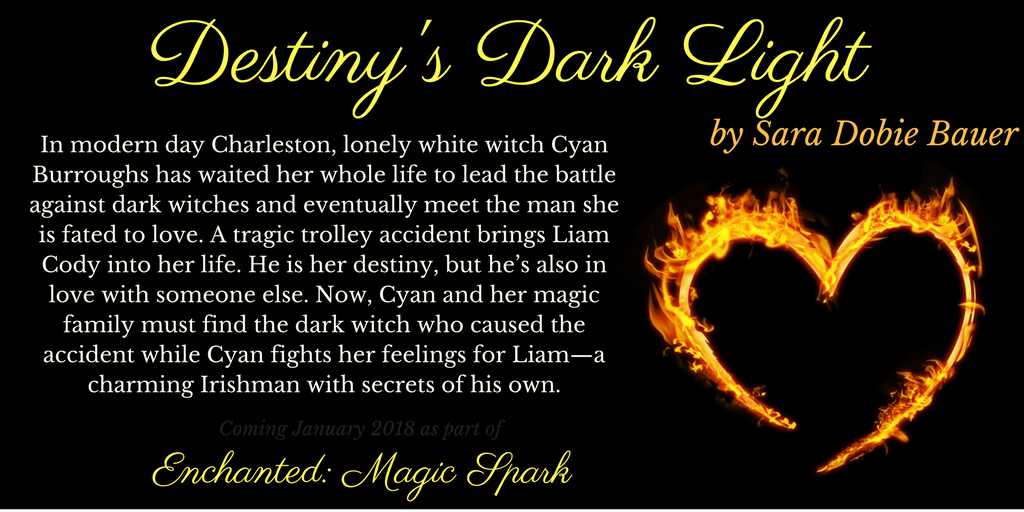 People often ask me how I name my characters. Sometimes, it's easy: "Well, this character is based on someone I actually know." Other times, it's due to something silly like, "I think that name is sexy." In the case of my three-part Enchanted series, "Destiny's Dark Light," check out these teasers about what's in a name …
Liam tried to sit up but couldn't. Instead, as stomach cramps threatened to make him scream, he curled into a ball. "What's the matter with me?"

"My mother came here and found you like this. She thinks maybe a bit of alcohol poisoning mixed with fever. She gave you a tincture that should help."

"Alcohol poisoning." He winced. "That's funny, because all I can think about right now is chugging a bottle of expensive wine. Could even be cheap wine. I really don't give a shit." His teeth chattered.
 Author Interview
We asked Sara Dobie Bauer, Wendy Sparrow, and Em Shotwell about their stories in Enchanted.
Read Destiny's Dark Light today in Enchanted!