What a ride!
by Charlie Watson
I can not believe that Transformed comes out tomorrow! I am so lucky to have been afforded the chance to work on such an awesome project with such amazing people—it feels cliché to say this but, what a ride. I'm sure this won't come as a shock to any of my authors, but Transformed was my first post-graduation editing gig, which means that the past year has just been one astronomical learning curve.
Cori and Elesha, the brains behind Pen and Kink, have been unfailingly patient mentors, guiding this naive newbie through the scary world of publishing, while simultaneously attempting to thwart two very intimidating monsters: the dragon of my questionable communication habits and the chimera of missed deadlines. Valiantly they struggled against the onslaught and thus, Transformed was born. My flair for the dramatic aside, I feel very privileged to be part of a team who believes so whole-heartedly in giving authors a platform to create something together.
I think there's so much value in anthologies as a study of creative perspective. If its not a truth universally acknowledged, then it damn-well should be that perspective is shaped through experience and identity. One of the things that I love about Transformed is that it showcases the completely unique, multifaceted nature of our creative eye.
There's this idea implicit within anthologies that they're an exploration of how our minds move and flex when stimulated with the same prompt. We put the call out there that we were looking for shapeshifter romance with unique dynamics. Each person who contributed to Transformed interpreted our prompt according to their own brand of creativity, and their experience and identity twines through the undercurrent of each piece. I'm sure I'm ranting about something that everyone but me already knew, but I was really taken back by the variation of interpretation I witnessed while sifting through our submissions.
When I think werewolf I see mid-eighties CGI, moldy fur, and a whole lotta drool. When Gretchen Bassier thinks of werewolves, she sees rainy cemeteries, life or death situations that hang by a heart string, and electrified cages. When I picture a King Cobra, I see venom, sleek scales, and sudden death. When Nidhi Singh pictures a King Cobra, it transforms into a dark, bittersweet battle to regain lost love.
I think that's why I've always been drawn to writing and publishing—it's a voyeuristic license to enter the world of the author and see things through their particular set binoculars. Anthologies strike me as the best form of people-watching. Not only do you get to enjoy being pulled down the rabbit hole with the characters of the stories, you almost, in a sense, get to sit down and have small conversations with each author about how they see the world.
I suppose what I'm trying to say is every time I picked up Transformed throughout the editing process, I felt immensely privileged to work with people who are able to so creatively express their differences and celebrate them through narratives that are as unique as they are. I don't really know where my professional path is going to go, or what detours I'll have along the way, but I do know that I want to spend the rest of my life working for, dabbling in, or visiting the incredible worldwide community of writers, publishers, and editors who work tirelessly to give you a glimpse of life means to them.
Get it now!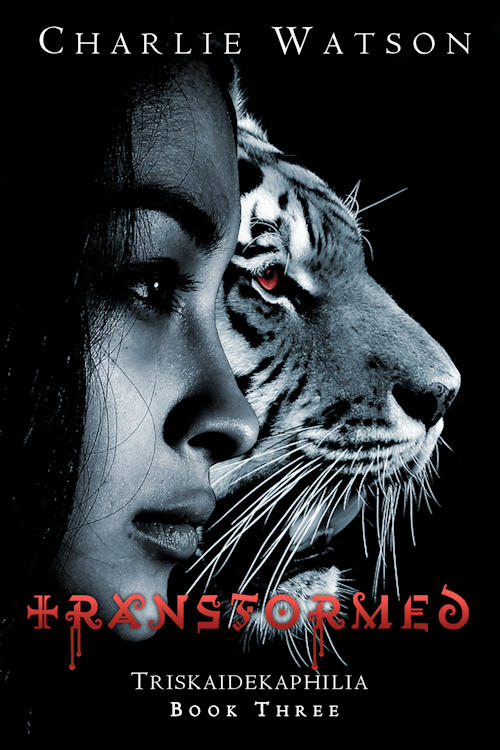 Amazon (US) (CA) (UK)
And don't forget the rest of the series: