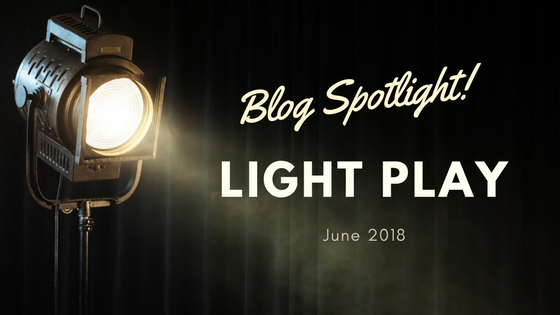 Light Play is one of eight stories in our Ravenous anthology. Though we're focusing on that story this week, here's a taste of some of the other posts on the book.
Don't kill your food.

You need blood. You need the prey to give it to you voluntary. You need prey to survive. Kill your food, and sooner or later your food will kill you. They walk in the sun. They breed like vermin. Don't start that war.

I write in all kind of genres: science fiction, fantasy, horror, crime, erotica. Every genre has its own traditions, its own do's and don't's, but they all share something: your story universe needs to be consistent. It must work somehow.
Read more here…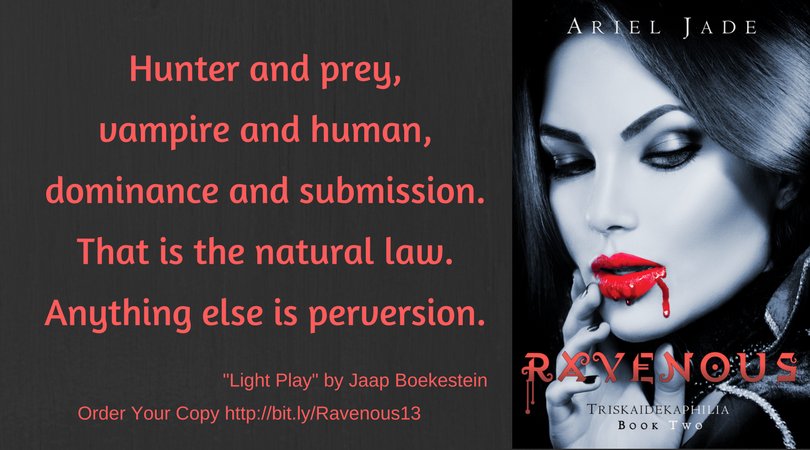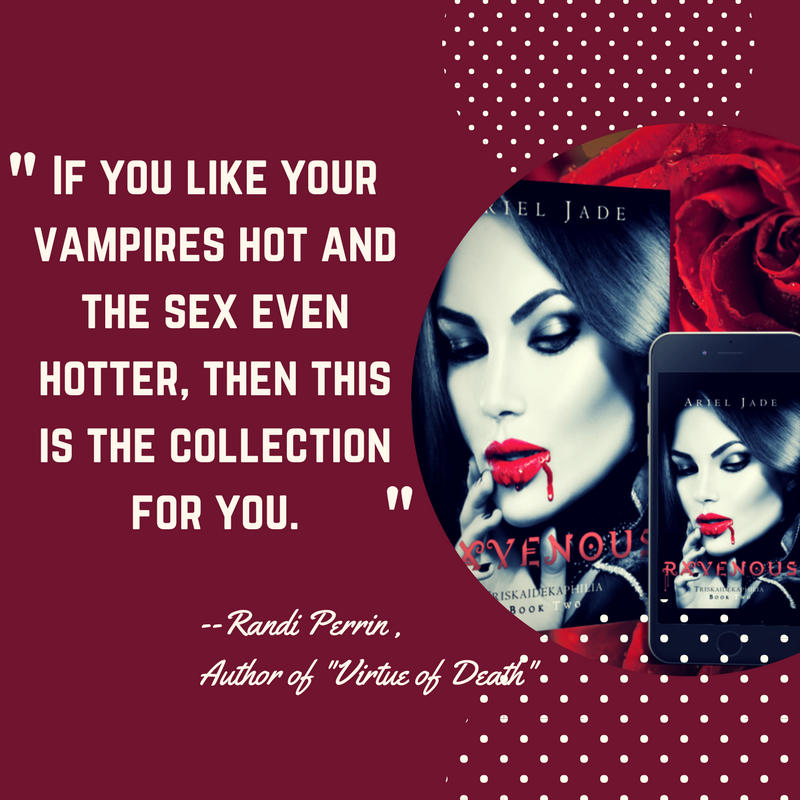 7 Classic Movies To Remake…
With Vampires
As you may have guessed by the title, "We'll Always Have Rome," my story in the Ravenous anthology, was inspired by the classic Casablanca, a tale of star-crossed lovers amid World War II. Coming up with a romance story concept was a challenge for me — most of my stories are heavier on dragons and time travel than on flirting and kissing — but I happened to watch Casablanca that week, and the love triangle between the characters played by Humphrey Bogart, Ingrid Bergman, and Paul Henreid seemed like a great place to start.
Read more here…
"A Taste of Revolution" did not start out as a politically charged vampire romance featuring a kick-ass, blue-haired heroine. Nope, it started out as a fairytale. Well, my attempt to marry the Cinderella story with a band of ruthless, power hungry, we-like-to-prey-on-humans-because-it's-fun vampires.

What can I say, I like a challenge.
Read more here…
Strengths and Weaknesses
Vampires have long held a presences in mythology and these days in pop culture. I myself have had a fascination with these paranormal creatures of the night ever since I first saw the original Buffy the Vampire Slayer film when I was seven-years old. Their powers and weaknesses have always held a particular interest, and are certain aspects of vampire lore that have remained part of the mythos forever.
Read more here…
Read Light Play and other erotic vampire stories in Ravenous
Dark. Brooding. Tortured. Sexy.
Vampires are a mystery, morphing through history from maligned villains to sparkling saviors and back again. They can be the ultimate bad boys, the supreme seductresses, or the evil monsters. They fascinate and repel us at the same time. What other creature can steal into your bedroom in the depths of the night to stalk or protect? What other ancient being is so accessible yet so powerful? What other enigma is desired as much as feared?
Cross the threshold into a world of insatiable heroes and voracious heroines. RAVENOUS explores saucy, sexy, and sweet tales: of forbidden vampire/vampire hunter love, vampire threesomes in space, kink as only a vampire could enjoy it… and so much more.