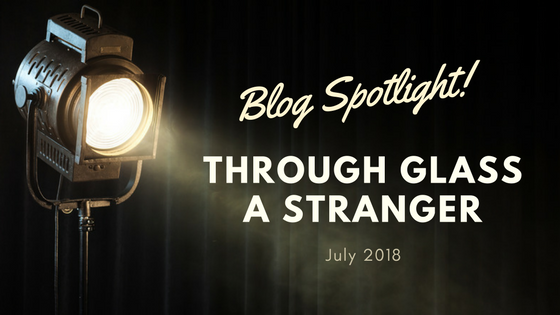 Today we finish up our spotlight with Renee Dominick sharing some interesting facts about Through Glass a Stranger.
In the story, Liliya is surprised when the man she has been watching from afar decides to change the rules of their game. Find it and other stories exploring kink and ink in our kINKED anthology.
More on Through Glass a Stranger
by Renee Dominick
What If…
The initial inspiration for the story came when I looked out a hotel room window into the office building across the street. All the blinds were up, it was fully lit, and I could see everything in living color. I told my husband it was a good thing no one was having sex on their desk, and then I realized if I could see in their windows, they could see in ours. Since I wasn't too keen on becoming an exhibitionist, I pulled our blinds right quick.
Researching Ink
Not being a tattoo person, I had to learn some of the basics to even describe the ones in the story. When I went searching for the kind of tattoo I needed for Liliya, I didn't know what to call it, and when I found it, I described it in excruciating—and very confusing—detail in the first draft of the story. My lifesaver of a critique partner said, "Why don't you just say 'mandala' instead of all this detail?" Boy, did I do a facepalm.
To celebrate the publication of kINKED, she sent me a mandala temporary tattoo.
Repurposing
TGAS started out as the opening scene of a novel that had been giving me such fits, I'd given up on it. But I loved the set-up, so I salvaged it. (Authors make good recyclers because very little goes in the trash. I have more documents called "Removed Parts" than complete stories.) Once Cori accepted the story for kINKED it meant I could no longer use the characters or the opening, so, naturally, my subversive writer's-brain resolved all the plot difficulties I was having with the novel. Someday I'll write a new opening for that book, and when I do, I'll probably discover a bunch of brand new plot holes. *sigh*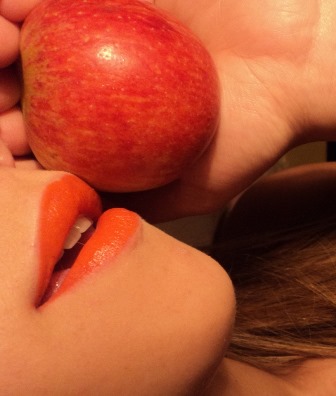 Renee Dominick lives and works in the Seattle suburbs, a place perfectly suited to her love of all things nature, and for writing atmospheric and steamy erotic romance like her debut novella duology titles, HOLD ME HARDER and DON'T HOLD BACK. When she's not melded to her laptop, she's probably reading, watching off-beat movies, or poking around in her garden (assisted by her two terriers), after which her husband can be counted on for a glass of chardonnay and a back rub.
Visit her at ReneeDominick.com and find her on Twitter.
Every tattoo tells a story…
A submissive pain slut receives a tattoo as a reward for years of selfless service. A man's body is used to deliver a very different kind of message to a domineering masochist. An exotic teahouse on an alien planet where one woman explores her submissiveness with a set of shapeshifting twins.
These and other sizzling stories take you to the places where kink meets ink and leave you indelibly marked.