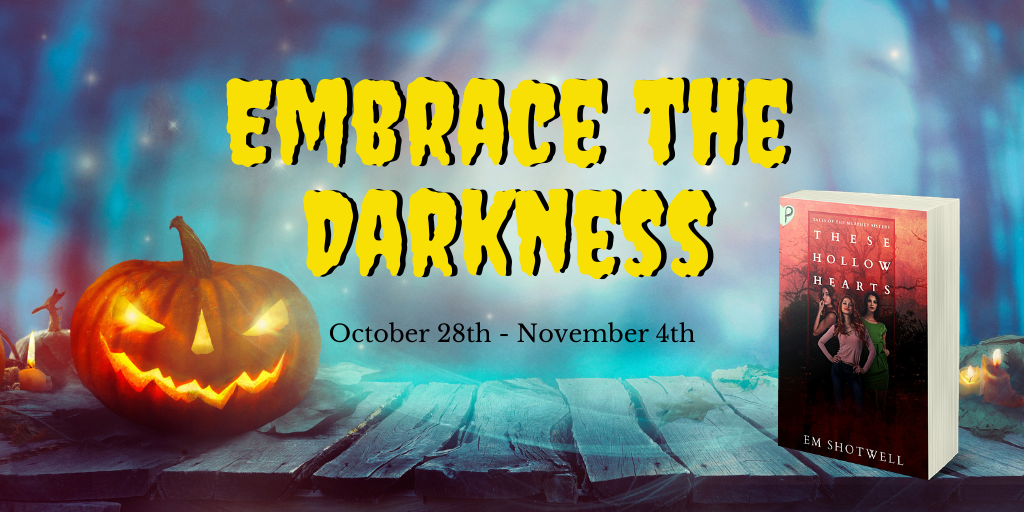 Author Em Shotwell loves Halloween. We didn't need a better excuse than that to put her amazing book, These Hollow Hearts, on sale this week. If we did, we could have used the fact these characters definitely straddle the line between light and dark, and the story itself falls on the side of the shadows.
Halloween is the perfect time to embrace the darkness, and the Murphey sisters!
For a limited time only!
This sale will only be in effect from October 28th – November 4th so get your copy now to avoid disappointment!
"I absolutely LOVE these sisters. Em Shotwell has an ability to weave in wonderful characterization with amazing magic and settings that draw you in, along with dynamic family relationships. This story is a must read for fans of witches!"
"This one will keep you turning the pages. Shotwell does a great job telling three different stories of three very different women who happen to be witches. Each one, in some way, deals with man trouble. But these women aren't waiting for anyone to rescue them. They're in control of their own lives–just, maybe, not so much their magic."
"Man, talk about hitting the ground running. Shotwell brings all of your emotions into play. This is one fast paced, hard hitting, nerve racking, take no prisoners, man are you in for the ride of your life thrilling tale. You're captivated from start to finish. Your attention is totally focused on all the twists and turns and unexpected surprises that seem to shoot out of every crack."
"Three sisters from a magical family, a curse here and there, wonderfully twisty plot, intrigues aplenty, all swirled up around not so fated love. Be careful what you wish for!"