New Orleans social climber, Cheyanne Murphey has worked too hard to let her fiancé's wandering eye drag her name through the gutter, and she has the perfect solution to make him stay: an incantation from her deceased Granny's spell book. Family legend says the Murphey women's magic is cursed, but that is a risk Cheyanne is willing to take.
When middle sister Marchland's heart is also broken by a man who does her wrong, not even witnessing disastrous results of Cheyanne's attempt at spellcasting will stop her from using her family's powers to exact revenge. With the help of her sisters, Marchland casts a spell to teach the scumbag a lesson he won't forget. Unfortunately, neither will she.
The youngest Murphey sister, Bradley, would be happy to never work a spell again but when she accidentally kills a man she has no choice but to turn to her family's cursed magic for help. The wayward spell teaches Bradley the hard lesson that sometimes it's best to let dead things rot.
With all three sisters in deep trouble, they seek help in the form of the Elder-Witch, a sorceress who claims she can fix their mistakes… but magic always comes with a price, and this one may be more than the Murphey sisters are willing to pay.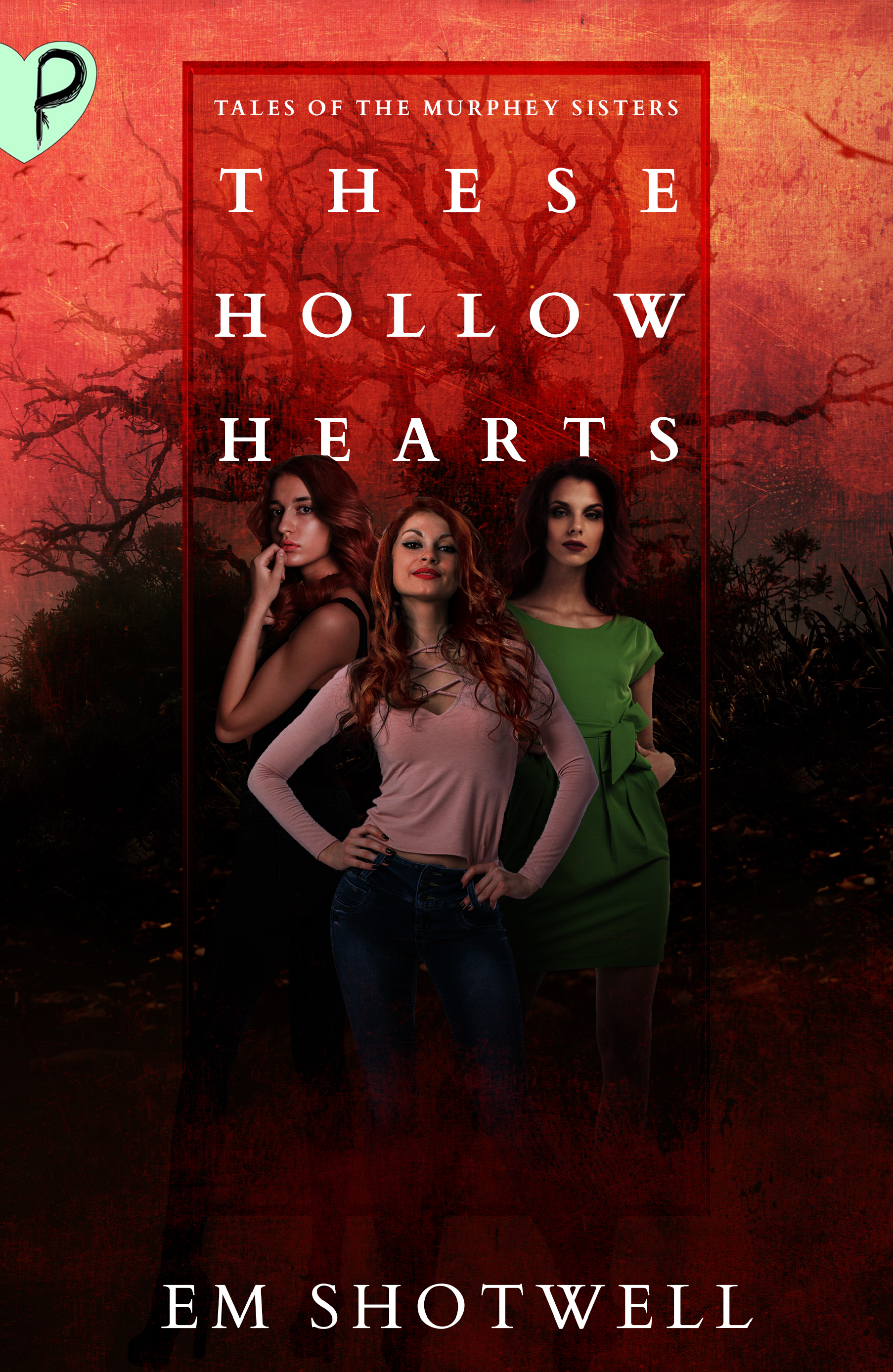 Buy now and save!
The ebook price is discounted until Friday when it will return to its regular low price of $4.99!
"Perfect combo of love, intrigue, and not so happily ever after."
"As a romance author myself, the romance here is *iffy,* BUT if you are just looking for a good read with some off-the-wall characters and a little magic, this is the one for you. Which is why I'm still giving it five stars. Because sometimes the magic that courses through someone's blood is a better plot device than the magic that sparks between characters."
"A well-crafted novella series that highlights the strong bond of sisterly love. Magic, curses, and plot twists make this a page-turning, fun read. Highly recommend."
"Romance, danger, magic, and three imperfect women—These Hollow Hearts has it all. Shotwell's world of magic is unique and believable. And each of the Murphey sisters—from self-centered Cheyanne to apprehensive Bradly—is irresistible."
Don't forget — this price discount is only in effect until Friday!