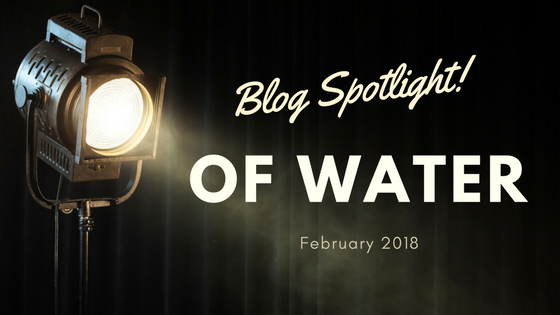 This week we've given you an inside peek at Of Water by Cori Vidae, a story about a woman who has lost everything and is reminded how to live.
Today, Cori shares some interesting facts about the story.
Quirky Facts About Of Water
1. "She, Mara, she was of water. It was her element."
Mara and I absolutely have this in common. Water is 100% my element, where I find peace and sanctuary. I've never gotten myself into the kind of predicament she does, though.
2. This story was written as a part of my Erotica Under Glass project. The theme was 'She's on the Bottom' which most easily led me to stories about female submissives, but I wanted to explore a different kind of bottom in this story. Something very close to 'rock bottom'.
3. Yes, yes this is a 'secret selkie story'. Shhh… don't tell.
4. "Mara burst through the surface, filled her lungs and began to swim. Further out. Away from shore, from the skeleton of her life. Her clothes, slight as they were, tried to hold her back and she slipped out of them, slick as an eel, and left them floating like ghosts in her wake."
I think this story contains some of the best prose I've ever written. I'm especially proud of the passage above.
Now that you know so much about Of Water, get your copy today!