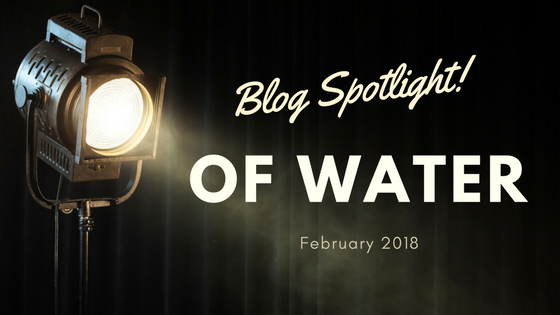 Today we continue our spotlight on Of Water by Cori Vidae. How did she come up with the story? What makes Cori tick? (Okay, maybe we don't get that deep)
Cori was kind enough to answer some questions to shed some light on Of Water and her writing.
Interview With Cori Vidae
What is "Writing Under The Glass"?
Writing Under Glass, or Erotica Under Glass (I tend to alternate between the two phrases) is my ever-evolving attempt to make my writing process as interractive as possible. In short, I select a theme and invite my readers to send me prompts for stories… or I ask for suggestions on Twitter (What should I name this character? Where should I set this? Etc.) in order to make the stories more of a collaboration than they would otherwise be. It makes the process more fun and more challenging for me — and helps make sure I don't get stuck in a writing rut by regularly encouraging me to write outside my comfort zone.
Tell us a bit about Of Water. Where did the idea come from?
"Of Water" was inspired by an image prompt I received from Anna Kyle. The image was the very one that we used for the cover—a woman standing on a moonlit beach with her arms raised to the sky. The under glass theme at that time was 'She's on the bottom' which most easily translated to stories about submissive women but that didn't feel appropriate for this image. Instead, I decided to use a different version of the word bottom and write about a woman who had hit rock bottom in her life… which was definitely a new place for me to start an erotic story LOL I think it worked out though 😉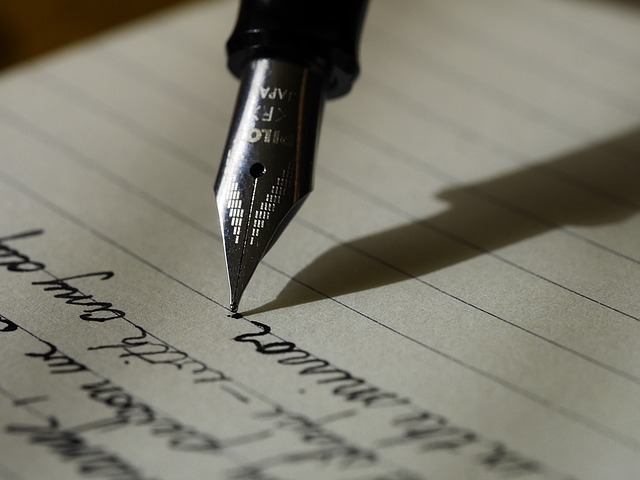 What do you love most about writing romance/erotica?
A couple things, actually. First of all, it's easier for me than most of the other genres I write. I don't know if it's the liberation that comes from using a pen name, or just the fact I've been doing it for so long (providing erotic content for websites used to be my full-time job) but it just comes easier than other genres. Secondly, it's fun. Sex is fun. Romance is fun. And writing about sex and romance is also fun.
Where do you get inspiration for your characters?
Oh, all over the place, I guess. Sometimes readers send me character details as a prompt so in that case I'm not really 'inspired' so much as 'instructed' (which does not make it less fun, it's just different). Sometimes a character begins as a handful of small details (vain, submissive, redhead) that then evolve into something more three dimensional (I hope! LOL) as I write. Sometimes I begin with a photo prompt, sometimes they are created to elicit a specific reaction from another character. I don't think I can point to any single thing and say, "That inspires me".
When you're not writing or running Pen & Kink, what other things do you enjoy?
I enjoy gaming. I have a couple regular D&D games (each set in different campaign settings), play RPGs and strategy games on my PC and silly little time sucks (Angry Birds Evolution, Pokemon Go!) on my cell phone. I also read quite a bit and, like Mara, water is my element so I hit the pool on a regular basis.
What are some of your favourite reads?
I'm going to disqualify any books I've edited or published because of obvious bias LOL Weirdly, perhaps, most of the romance and erotica I read is actually for work. So, some non-work-related books I've recently read and enjoyed include:
The View from the Cheap Seats: Selected Nonfiction by Neil Gaiman
Aristotle and Dante Discover the Secrets of the Universe
All the Pretty Horses by Cormac McCarthy
My Grandmother Sends Her Regards and Apologises
Will there be more from "Writing Under The Glass"?
Absolutely! Actually, last year's theme has sort of evolved to become this massive project that is going to take me a very long time to have ready for publication so I was thinking that while I was working on that I might also do a mini-theme in the next couple months so that I don't lose the little bit of momentum I managed to build up. Also, there are a couple more stories still to come from the 'She's on the bottom' theme. Those should also be out and available before summer *touch wood*
Heh. Wood.
Don't judge me. I write erotica! :-p
Cori Vidae has over fifteen years experience in various roles in the publishing industry. In addition to Pen and Kink Publishing, she currently runs a micro press specializing in another genre–one within which she is an award-nominated poet and hybrid author.
In the past, she has used various pen names to provide top notch erotic story content to some of the biggest names in the adult entertainment industry, written well-reviewed erotic novels, worked as an editor for a romance small press and even, once upon a time, was a cover model.
Get your copy of Of Water today!