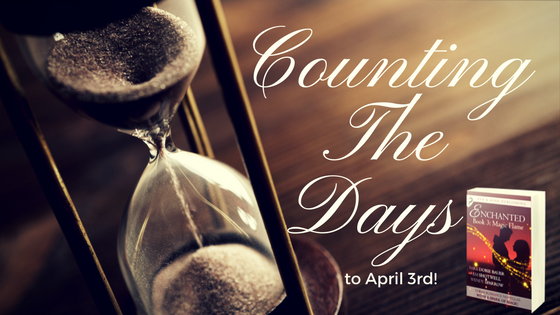 Have you finished your copy of Magic Ember yet? The release of the next book, Magic Flame, is still a few weeks away, but to help you pass the time, here's a sneak peek at These Resting Bones by Em Shotwell!
THESE RESTING BONES
By Em Shotwell
Here is an excerpt from my story, These Resting Bones. This story is a bit different, but just may be my favorite in my Murphey Family Saga. Bradley has always been the quiet sister—the one who felt least powerful and almost invisible. Blaine has always been her best friend, loyal and always ready with a joke or smile (and probably a sweet tart or pixie stick). They have just hid the body of a man who attacked Bradley. Emotions are high, and this is the scene where Bradley finally falls for her best friend.
-Em Shotwell
****
His body was warm and both familiar and foreign. Blaine was my best friend. We'd touched a million times—fist bumps, shoves, friendly punches—but at the same time we'd never touched. Not like this.
I pulled up my knees and wrapped my arms around his neck as I pressed even closer. Those hands that offered friendship and comfort and reassurance now left a scorching trail across my flesh. His touch landed on the bare skin above my shorts, where my shirt lifted, they burned, and fizzled, and seared in a way that made me want all of him to touch all of me.
Blaine.
Goofy Blaine. Skateboarding, addicted to candy Blaine.
Honest Blaine. Loyal, kind Blaine.
Sexy Blaine?
Yes.
Definitely yes.
He slid his hands attentively under my shirt we separated just long enough for him to lift the garment over my head and toss it to the floor. In that moment—in the arms of my best friend—it was easy to pretend that the day up to that point was a bad dream. A nightmare.
As my hands reached under his t-shirt to find his skin, as his lips slid down my neck, it was easy to forget that the dirt that stained my knees and shins was from a grave.
As he lay me be back against the window, it was easy to pretend that the soil caked under his finger nails wasn't from burying a corpse.
Get caught up on the series!