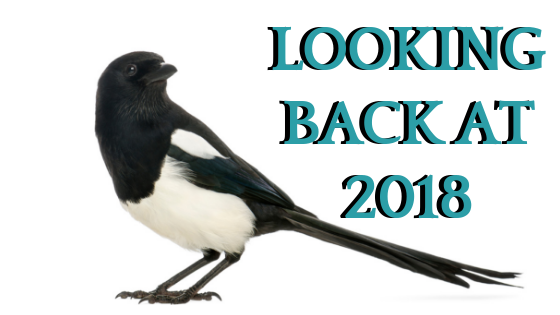 This post will go live in the early hours of 2019, but as I write it there are only about ten hours left of 2018. It's the perfect time to take a look back over the year that was, and then look forward at the year that will be.
2018 was difficult for those of us here at Pen and Kink. I mean, it was hard everywhere, right? With politics and division and challenging situations everywhere you look… but for us it was more than that. We also had several people battling serious health issues. And when you're as small a press as we are every single person's battles–be they author or staff–resonates and is felt throughout. So it was an exceptionally difficult year, but you know what? Despite all that, some pretty awesome things happened too. It wasn't all darkness and despair.
We started the year by releasing the Enchanted series by Sara Dobie Bauer, Em Shotwell and Wendy Sparrow.:
As a series it was a bit tricky to market, because each of the author's styles were so very different, but readers who gave it a chance really enjoyed it, and we really enjoyed seeing that. Positive reviews–especially those of the happily surprised variety–are always a treat, and that series got its fair share of them. That was a lovely way to start of the year 🙂
In March, what began as a long short story in the form of Circles Within Circles (by yours truly) grew into a series. It was re-branded with spiffy new covers and re-launched to reflect the fact it wasn't a standalone.
We're looking forward to book #3 and tentatively have it scheduled for a 2019 release. As it's not quite finished being written that may be pushed back a bit, but we'll have to wait and see.
Another 2018 release we're super proud of is Transformed. Transformed is the third book in our Triskaidekaphilia series and was edited by Charlie Watson. This was one of our more challenging projects, but I think that Charlie did a fantastic job pulling together a steamy shapeshifting anthology. The stories have far more variety than I would ever have anticipated and include a mixture of familiar and new-to-me authors, which was a treat on a personal level. 
In other Triskaidekaphilia news, we opened up to submissions for the fourth book in the series, Haunted, edited by Trysh Thompson. Trysh was looking for romance and erotica stories about kick-ass women who just happened to be ghosts. She hasn't finished making her decisions yet, but I've got a sneak peek at her shortlist and I'm excited for the possibilities. I think she's going to put together an awesome addition to the series and I'm looking forward to reading it.
The submission period went well, too. She got a good number of stories to pick from, and again with a nice selection of familiar and new-to-us authors.
That's what we always want moving forward — to continue working with our favourite authors but also keeping the door open for new favourites to develop. Because what begins as a short story in an anthology can so often grow to be something more.
Like with Mara Malins.
This year I was super excited to share her INKomplete series with the world:
The series started with INKarnate… which began its lifespan as one of the stories in my kINKED anthology. It was so much fun to see what happened not only to the main characters from INKarnate, but also to all of their co-workers at the tattoo studio where they all work. The series was one of my favourite ones to have worked on ever. Not just because Mara is amazing, but so are the stories. I loved how they each tackled a different time of life and a different obstacle, but they all find a happily ever after at the end.
I'm very proud of all that we accomplished this year. That being said, there are definitely places where I could improve.
I watch a lot of hockey, and my favourite players are the goalies. When you are watching a game it's usually pretty easy to get a sense of how a goalie is feeling from their body language and how they are playing. And for me how the goal is feeling usually has a very strong impact on how I'm feeling as I watch the game. Are they nervous and tense? Scrambling to make saves and never quite settling into the flow of the game? Then I'm probably going to be nervous and tense, on edge every time the opposing team come into our zone. Are they relaxed and comfortable? Stopping the puck in a way that seems calm and in control? Well, then I'm going to be able to sit back and just enjoy the action when there's a rush.
What I'm saying is that it makes for a much more enjoyable experience for me if the goalie is comfortable and in control.
This year I often felt very much like the nervous and tense goalie–scrambling to make things come together, or to keep them from falling apart. It didn't make for an awesome experience overall, and my discomfort probably had an impact on everyone else associated with Pen and Kink. In fact, if it weren't for my star defenceman Elesha I'm sure a lot more pucks would have snuck by me. She was definitely the MVP of this year!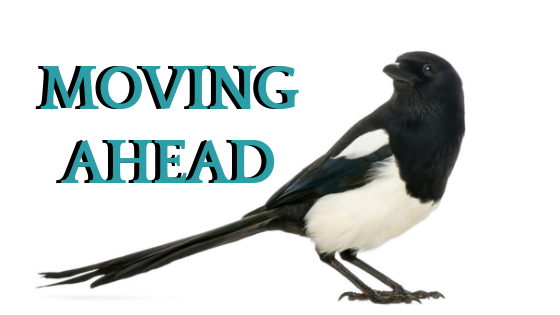 Moving ahead into 2019 I wanted to take steps to make myself more comfortable in net. To reduce the amount of scrambling and last minute saves required.
Elesha and I have worked together to come up with a schedule and a plan to make that happen.
2019 is already very planned out and well-scheduled in a much more detailed way than last year. We will have three major sales and four major releases*. A very nice number that will allow us to continue not only continue to grow but also to help our existing titles find their audience and gain the readers they deserve. Further, we've implemented some systems in the background which will help smooth the workflow and make us more efficient and effective.
I am looking forward to 2019 with a lot of excitement and cannot wait to see what it brings! I hope you'll come along for the ride with us 🙂
<3
Cori Vidae
*Plus a couple of my titles which sort of count and sort of don't