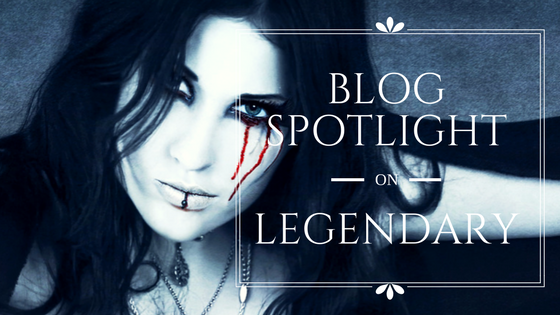 To celebrate the expanded distribution of Legendary we are shining a spotlight on the anthology by asking out some of our contributors questions. As we continue for the rest of the week, we hope you will continue to follow along and give this anthology some well-deserved attention.
Today we asked contributors:
Do you prefer romantic or scary stories?
I'm a sucker for both, personally, although I do love a good ghost/supernatural tale. For me the best kind is one with a hint of romance in it – that's why I love reading Bram Stoker.
Mostly what I want from a story these days is for it to get under my skin in the best way, and I think horror has been doing that more consistently than romance. Horror seems a little more forgiving a genre than romance can be. One false note in a romantic story can really kick you out of the moment, but if a horror story has been working so far, a rough patch can be papered over a little more easily with the adrenaline it's got going.
I prefer a scary story. The horror genre speaks to my imagination more than any other genre. Having said that, I prefer a horror story that is also romantic. If monsters are great metaphors for the traumas and tragedies of life, then romance is the remedy. The hope for survival. That combination of light and dark, of highs and lows, seems whole to me.
A mix. I really like suspense romance—it's my comfort genre that I fallback to whenever I get stressed out. If you watch my Goodreads account, you can see when I'm under massive amounts of stress because all I'm reading is romances involving serial killers, usually rereads in fact. There's nothing like people afraid for their lives, who are also falling in love, to make me happy.
SCARY!!! It's sort of strange. Even though I write mostly stories with a romantic tilt, I don't read much romance. I like the scary, spooky, gothic stuff—perhaps with just a touch of romance. I like being scared; it's my favorite form of escapism. Being scared momentarily erases all life's problems. Because of that, I'm the one who goes first into haunted houses. I'm the one who walks in cemeteries at night. I'm the weirdo you should be afraid of … but I also give great hugs. Seriously.
If you'd like to learn more about the Legendary contributors, check out their individual interviews here.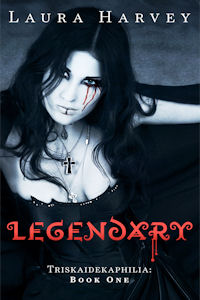 Urban legends. We've all heard them, we've all told them. They fill the role that fairy tales once held—morality tales meant to frighten us into sticking with the herd, obeying society's rules, and not taking any chances. In most urban legends, once someone transgresses, we know things won't end well for them.
But what if the bright spark of romance also common to these stories refuses to be snuffed out? What if it bursts into a love that fights for its chance to burn? Can love triumph over evil? Forgive any trespass? Heal any wound?
Set off into a dark wood with a young love that won't go quietly into the night. Bait a vengeful ghost to find family, and love. Ride along with a hitchhiker who won't vanish for long. Learn to love a touch that is not human. Find passion beneath the scars. Dive into five tales that speak to the heart of myth and find love that is nothing short of legend.
Featuring new stories by Sara Dobie Bauer, Wendy Sparrow, T. R. North, Aisling Phillips, and Michael Leonberger.
GET YOUR COPY TODAY!
Or go here now to read more