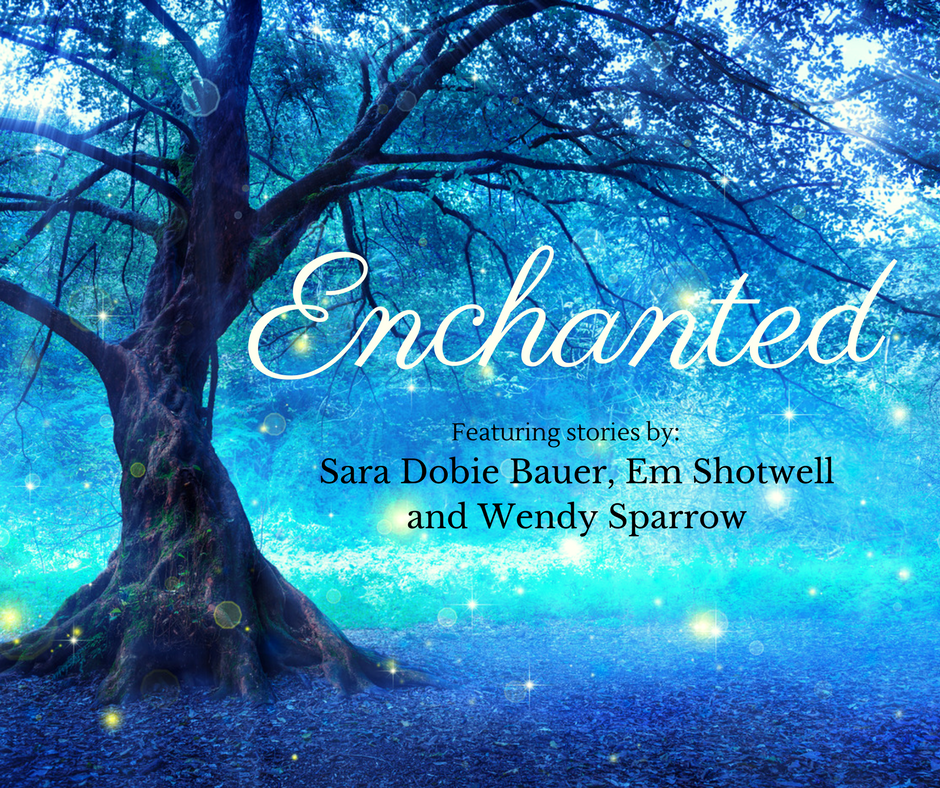 Time has a way of changing things and book projects are not immune from that. Which is my lame way of leading up to the announcement that some things have changed about the Enchanted series since we first announced it. We are sorry to say Anna Kyle and Tiffany Michelle Brown have other projects requiring their attention right now and so they have withdrawn from this one. But I've got good news too!
Em Shotwell has come on board. Em will be joining superstars Sara Dobie Bauer and Wendy Sparrow to offer you a trio of trilogies all about magic and romance.
The Enchanted series will contain three books:
Magic Spark
Magic Ember
Magic Flame
And each book will contain three novellas — each of which are a part of a trilogy.
It's all very meta. And awesome.
The stories in Magic Spark are:
"Destiny's Dark Light" by Sara Dobie Bauer:
In modern day Charleston, lonely white witch Cyan Burroughs has waited her whole life to lead the battle against dark witches and eventually meet the man she is fated to love. A tragic trolley accident brings Liam Cody into her life. He is her destiny, but he's also in love with someone else. Now, Cyan and her magic family must find the dark witch who caused the accident while Cyan fights her feelings for Liam—a charming Irishman with secrets of his own.
"These Roots Run Deep" by Em Shotwell:
Spitfire, New Orleans weather girl, Cheyanne Murphey has everything, and that is exactly how she likes it. When she discovers evidence of her fiancé's philandering, she refuses to let her perfectly cultivated image fall to pieces. Cheyanne has worked too hard, dragging herself up from the trailer park into New Orleans' society, to give in without a fight…even if that means trading a year of her life in exchange for a love incantation from her ancestor's spell book.
A skyclad, moonlit dance, a mysterious potion, and magic gone awry leave Cheyanne with a very peculiar life lesson: love can take on many forms, so be careful what you wish for.
"When Demigods Court Death" by Wendy Sparrow:
As the demigod of fertility, Aster Slone has a thriving doctor's practice. In fact, the incidence of triplets has made it too thriving. He needs more time with his neighbor the demigoddess of death to dampen his powers. Chandra Linton being gorgeous and sweet makes his task less of a hardship. Hitting the zenith of heretofore-unknown powers without enough exposure to her match is killing Chandra. Accepting all that her crazy, but hot neighbor says is her destiny…well, it muddles her convictions, but her real concern is: does Aster want Chandra because she's the woman he desires or because she's Death?
Magic Spark will be available January 2018!
Em Shotwell is a cancer survivor, foster care advocate, white belt in Brazilian Jiu-Jitsu, and a casual geek. Sometimes she writes books about misfits and the people who love them.
When she's not frowning at her computer screen, Em enjoys spending time outdoors hiking, or indoors daydreaming and wishing she could play the banjo. She's also the author of several books including the critically acclaimed Blackbird Summer.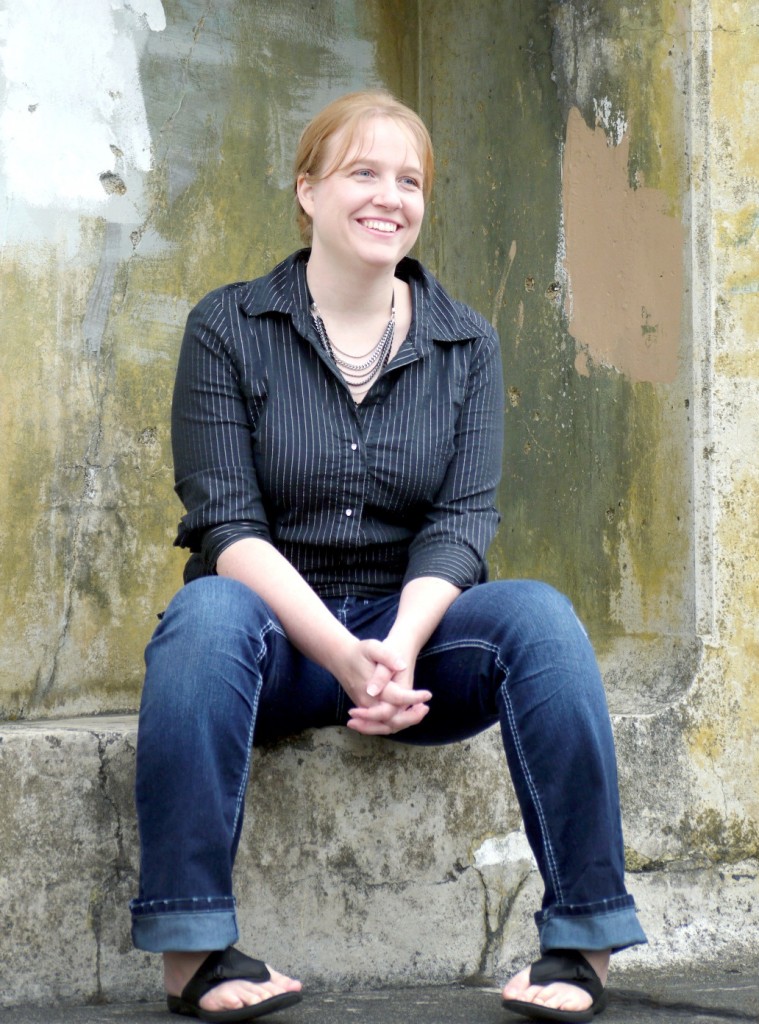 Wendy's childhood as a military brat instilled in her a wanderlust to travel, but with the possibility of bugs, lost luggage, germs, a lack of parking, she just prefers the cleaner and safer visits to exciting places in her stories. It has very little to do with her obsessive compulsive disorder—maybe.  She is a passionate advocate both online and in her community for the welfare of autistic children.  In addition to writing, she enjoys painting and sketching, spending time with her two quirky kids, and running with her dog. Her wonderful husband makes sure she has the geeky, tech aspects of her stories just right.  She can often be found on Twitter where she will strike up a conversation with anyone she happens across.
Sara Dobie Bauer is a writer, model, and mental health advocate with a creative writing degree from Ohio University. Her short story, "Don't Ball the Boss," was nominated for the Pushcart Prize, inspired by her shameless crush on Benedict Cumberbatch. She lives with her hottie husband and two precious pups in Northeast Ohio, although she'd really like to live in a Tim Burton film. She is a member of RWA and author of the paranormal rom-com Bite Somebody, among other ridiculously entertaining things.