You've heard them.
You've told them.
You've thought twice about looking in a mirror or picking up the phone because of them.
Urban legends are told and retold around camp fires, during sleepovers, and all over the internet.
In preparation of the release of LEGENDARY, Pen and Kink Publishing is giving you a chance to get to know the contributors and a sneak peek at the stories.
This week T.R. North talks about "Vanishing Point".
---
"Vanishing Point" Excerpt
Amanda blushed and pulled a little silver flask out of her purse.
"You want some? It's just cheap hooch, but…" She shook it teasingly, her shoulders rising. "It's prom night."
They drank and watched the flowers sway in the breeze until Cecilia could feel the last of her good sense evaporate. She'd fall asleep in the truck and wake up alone, and she knew it, but she didn't care. She reached for the flask again, and Amanda turned and kissed her. It was sweet and soft and everything Cecilia had been wanting but never found, not with the boys who thought they'd cured her or the girls who wouldn't give her the time of day. She brushed her fingers over Amanda's hair, hesitant, wondering if it was okay to touch back, to kiss back, to tell her she was beautiful. It was all a fever-dream, except Amanda was draining the heat out of her instead of setting her on fire, leaving goosebumps along her arms and up the back of her neck.
---
Interview With Legendary Contributor T.R. North
Tell us a bit about the urban legend you picked and why?

I went with the Disappearing Hitchhiker for this one, primarily because it's the first urban legend I can remember hearing as a kid. It's a great legend, with just the right mix of spookiness to cheesiness. We've probably all heard one take on it or another, and the bare bones are right there in the title.
It's one of the old classics, too, with some versions taking place well before the age of the automobile and featuring travelers on horseback or on foot who turn around and find their mysterious companion suddenly gone. I was intrigued by the challenge of making the inherently tragic nature of the legend–the hitchhiker is almost always revealed to be a lost ghost at the end of the story–work in a romantic setting with a happy, hopeful finale.
Tell us a little about the characters in the story?
I had a fantastic time with the main characters in this piece. Two young women with very different life experiences brought together by mutual need and desire is a great way to get sparks flying, and I feel like these characters really clicked from the get-go.
How long did it take you to write this story?
It took me about two weeks to get everything down on paper, but I spent another two or three weeks chewing on the concept and toying with ideas before I sat down to start writing. This is also one of the few pieces I've felt the urge to research for something other than technical grounds; I really wanted to dig into the genealogy of these legends and see how deep their roots went before I started telling the story.
What other work do you have out there?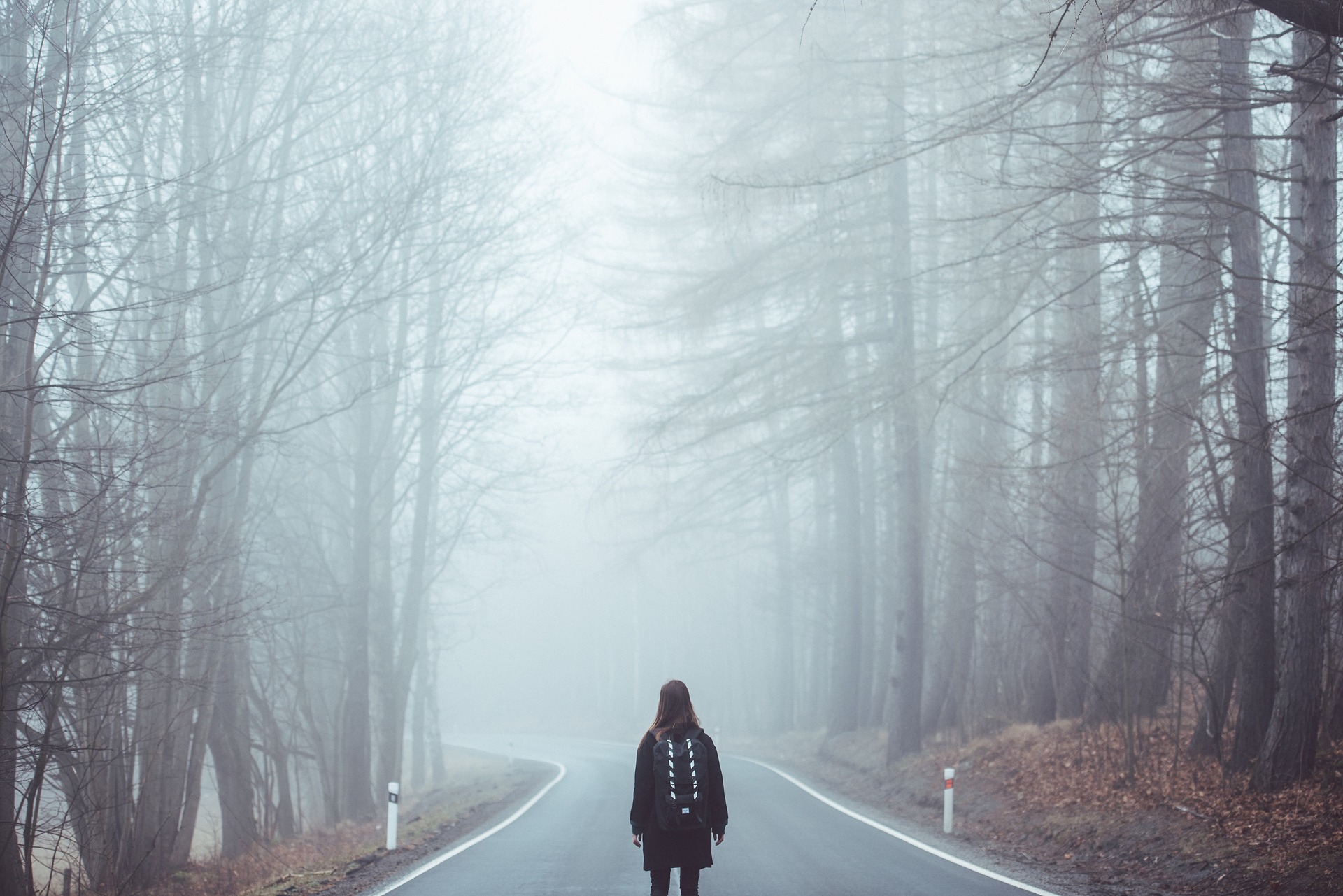 The following three stories are available for free…
"The Imprecise Art of Sidekick Acquisition"
"Mr. Smith Goes to Washington"
What do you do when you're not writing?
I'm lucky enough to live in an area with plenty of great entertainment opportunities, so when I'm not writing it's a fair bet I'm out at a park, checking out a local festival, or attending a show.
What's the best part about writing?
There's nothing better than getting to the part in a story when everything starts coming together, and you can really see where the characters want to go! Writing after that first moment of real clarity is almost like flying.
What's the hardest part about writing?
I think the most difficult thing about writing can be when you know you've got a great idea for a story, but you can't seem to find the right take on it and nothing seems to quite line up. It can be intensely frustrating to know you've got the seed of real potential in your hands, but you can't figure out how to germinate it, never mind make it really bloom.
What inspires you?
I take inspiration wherever I can find it–a great live performance, something unusual that happened while running an errand, weird results of a new study that's just been published in an obscure journal. I've gotten some of my favorite ideas for stories at the least expected and least likely of times.
What are some of your favourite books/authors?
Terry Pratchett is one of my hands-down go-to authors when I'm looking for fantasy with teeth, and Seanan McGuire's Indexing series had my eyeballs from the first sentence. Ursula Vernon never fails to catch my attention with her gut-punch takes on familiar stories, and Daniel Abraham and Daniel Polansky are great are creating lived-in twists in fantastic worlds. When it comes to non-fiction, I can't get enough of Mary Roach.
---
T.R. North
T.R. North was born and raised in Florida and has never been featured in a "News of the Weird" column run in another state. Other works of short fiction can be found in Lit Select's Legendary Stories, Metaphorosis, and forthcoming in Siren's Call Publications' Monster Brawl!.
COMING JANUARY 13, 2017!
FIND LEGENDARY ONLINE!