You've heard them.
You've told them.
You've thought twice about looking in a mirror or picking up the phone because of them.
Urban legends are told and retold around camp fires, during sleepovers, and all over the internet.
In preparation of the release of LEGENDARY, Pen and Kink Publishing is giving you a chance to get to know the contributors and a sneak peek at the stories.
Our final interview is with Wendy Sparrow about her story "She Wore White".
---
"SHE WORE WHITE" EXCERPT
"Did you have to unlock your brother's car when you got here last night?" he asked Sadie as he helped her climb over the guardrail.
"I can't remember. I was a mess. At first, I just sat in my apartment screaming for about ten minutes. I'm surprised the neighbors didn't call the cops."
"You did that?" He shook his head as he glanced back at her. This from the girl who'd punched a dozen people right in front of him in the time he'd known her. She was scrappier than an ornery bull when it came to the people she loved—and he loved that about her.
With the hand he wasn't gripping in his, she threw a gesture at the forest they were headed toward. "I'd just read twenty stories about guys disappearing, and you didn't hear him talking to someone just before the phone cut out. I don't think I could've slept last night if I'd tried. By all rights, I could still be screaming right now, and it'd be justified."
Her voice did sound a bit hoarse. In light of why that was, it shouldn't be a turn-on, but he couldn't help it. There was a whole lot he couldn't help when it came to Sadie.
On the other side of the guardrail, there was an incline of dirt that dove down into the dense oak trees. The guardrail was hammered and missing in a dozen spots all along the road at this turn as if a couple cars slammed it every year. He'd never paid much attention to the sides of the road here in Parson Point, but this might be the most treacherous curve. If the stories Sadie'd read were at all true—which they weren't—this'd be where they'd happen.
COMING JANUARY 13, 2017!
FIND LEGENDARY ONLINE!
Interview with Legendary Contributor Wendy Sparrow
Tell us a bit about the urban legend you picked and why?
The various disappearing hitchhiker and woman in white stories have always appealed to me. In some versions of the hitchhiker ghost story, a motorist picks up a hitchhiking girl in a party dress and takes her home, only to arrive at her house and find her gone. The owners of the house explain that their daughter was killed years earlier and is trying to come home. There are also urban legends about women in white who jump from bridges, drawing others to attempt to save them, only to drown themselves. In my story, a woman in white lures men, who stop to help her, out of their cars and they're never seen again. I picked it because I liked the eeriness. Not all of us might end up in a bathtub in Vegas, missing a kidney, but that flash of white on a lonely stretch of highway that we see in our periphery…
Tell us a little about the characters in the story?
Sadie and Casper have a history—a long history that should have culminated in their wedding, if not for an…incident at their engagement party. They even still share a dog named Pancake. Casper is stubborn, a little arrogant, rough around the edges, and completely in love with his ex-fiancée. Sadie has had her confidence in men shaken, but getting over Casper is seemingly impossible.
How long did it take you to write this story?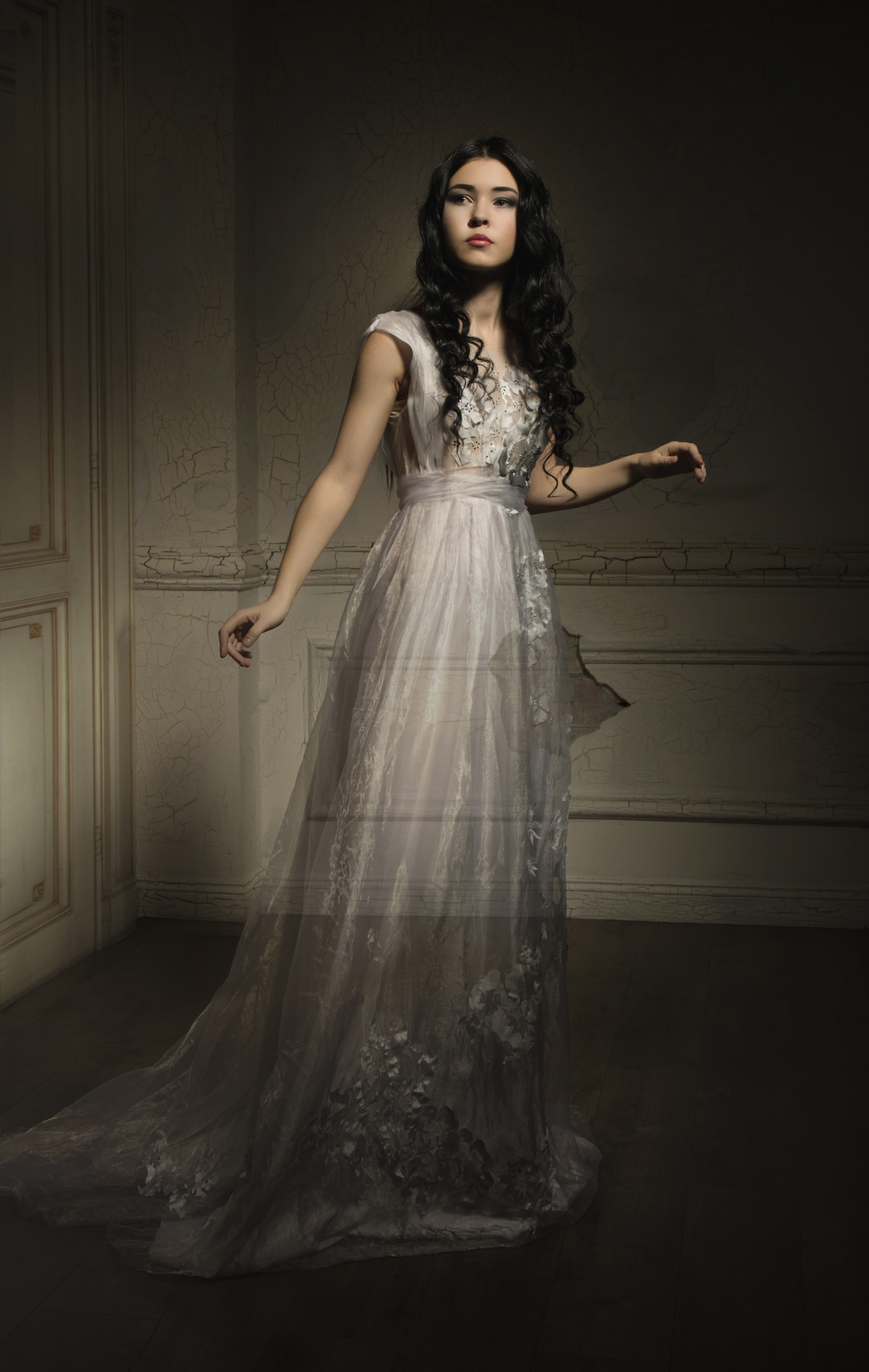 I speed draft, writing for ten to twelve hours in a day. I think this took me a couple days, but then it's gone through many, many revisions as I tweaked it. It's very difficult to write a horror romance.
What other work do you have out there?
I have a series of paranormal romance novels set in Washington State called Taming the Pack. Then, I have a lot of novellas out—some contemporary and some paranormal. I have a series of novellas about Father Time's sons in online stores called the Servants of Fate series. I'm very excited for 2017 because I'll be branching out to Young Adult novels with a debut featuring both a gargoyle and a character with OCD. I also have a novella with a hacker in an upcoming anthology, Covalent Bonds, that I adore because geeks are sexy.
What do you do when you're not writing?
If my husband is reading this, I clean, just very, very slowly. Also, I schlepp kids to and from various locations. (Has he lost interest? Good.) I totally goof off on Twitter constantly. Also, I watch baby animals getting bathed. Not in a weird way. Seriously, I could do that all day. Sloths…adorable! But, seriously, I also try to promote awareness in OCD and autism—both my kids are on the spectrum. This includes many posts on OCD on my blog and giving support to others dealing with it.
What's the best part about writing?
The best part of writing is being able to immerse yourself in a different world and become part of that world. Seeing that story build is so satisfying. Writing is harnessing magic. By the end, all the strings are tied in and everything is resolved, and you never quite know how that happened. The characters spoke and you listened. Nothing compares to feeling like you're a part of magic.
What's the hardest part about writing?
Revising with an editor. Your baby isn't perfect. It's also the stage where my writing grows the most. I've learned so much from editors. Working with editors on a story is like a very compact course in writing that's been personalized to you. Editors are worth their weight in gold—especially if they get what you're trying to do, and they get bonus points if their comments also crack you up.
What inspires you?
What doesn't? Everything I come across is stored away for possible use in a story. Every person I meet may someday end up being used to form a character. The conversations I have or listen in on are plausible dialogue later on. Also, being in a long-term love story definitely inspires romance. I draw inspiration from all around me…and then I go down rabbit holes to research more.
What are some of your favourite books/authors?
When it comes to comfort reads, I love to bury myself in a good suspense romance. I love books by HelenKay Dimon, Cynthia Eden, Rachel Grant, and Heather Graham. I've recently discovered some new faves in paranormals like Jennifer Ashley and Kristen Painter. But I read a wide variety of books and I love nonfiction sociology books by Malcolm Gladwell in addition to science fiction by Ray Bradbury and just as much as classics like To Kill a Mockingbird, The Plague by Camus, or anything by Edgar Allan Poe.
Wendy is also hosting a giveaway. Enter now:
WENDY SPARROW
Wendy's first forays into fiction earned her time-outs, punishment, and "how many times have I told you the Boy Who Cried Wolf story?" She persevered. Now, her lies are sexier and more elaborate. She's active in OCD and autism communities and writes on her blog to support awareness in both. With her whole heart, Wendy believes everyone deserves a happily-ever-after. If she's not writing or wrangling kids, she's on Twitter, where she'll chat with anyone about anything.