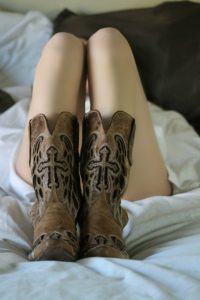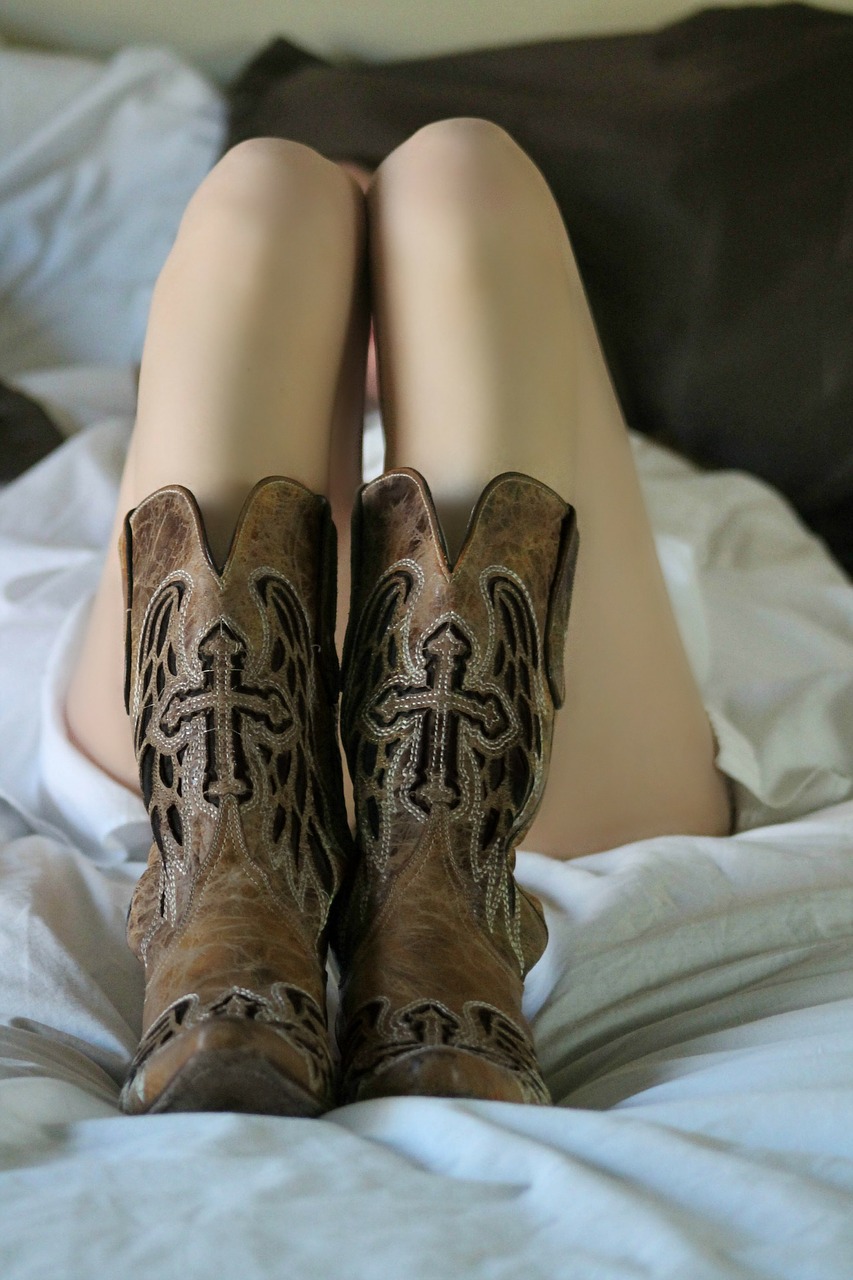 Whether it's the gunslinger or the lone cowboy, the west has always captured our hearts and imaginations. When it comes to romance, they seem to go together naturally. In ROUGH EDGES, we have brought together seven different stories, from the old west to the modern cowboy, from women on the run to women looking for a good time.
Over the coming weeks we will continue to take a closer look at the stories and get to know the authors better.
This week we welcome Jen DeLuca to talk about Haunted and Hunted.
HAUNTED AND HUNTED
A key witness in her ex's corruption trial, Anna needs to lay low for her own safety. While she's stashed in a remote hunting cabin in Montana, her nightly erotic dreams make her wish that sheriff's deputy Gabe McKenna's protective custody was a little more hands-on. Then she learns about the ghost who shares the cabin with them and discovers it'll take both men to keep her safe… and satisfied.
EXCERPT
Officer Gabriel McKenna was not hard on the eyes himself. Long and lean, his faded blue jeans had a big belt buckle, and his sandy blond hair needed a trim. If you did a Google image search for "hot cowboy," chances are you'd see something that looked a hell of lot like him, if he spent his days leaning shirtless against wooden fenceposts. I was pretty sure he was hiding a six-pack under that red plaid flannel shirt.

This wasn't a date, I reminded myself sternly. This was no week-end getaway, and the hottie with a badge was there for my protection, not for me to fantasize over. But it had been an exhausting couple of days, what with the hurried packing followed by ten hours on a plane. Back home, the trial of my ex-boyfriend was in its second day. Bryce Middleton, attorney to the stars—and apparently the mob too. After I'd testified, the state attorney had decided to send me as far from the courthouse as humanly possible. Right now, Montana felt like the end of the Earth.
---
1) Where did you get the idea for Hunted and Haunted?
I've always loved ghost stories. Not just the spooky, horror kind, but ones that really get into the idea of what a spirit is, and why it might stay behind and be tied to a particular place. One inspiration for this story in particular is the character of Phantom Dennis from *Angel* – the ghost that shares an apartment with Cordelia. Their camaraderie made me want to explore that kind of relationship – a ghost who protects
rather than destroys.
2) Tell me a little about Anna?
I really wanted Anna to be a little more "real," not that stereotype of the city girl in the country. I mean,
sure, she's definitely a fish out of water, but she's not a spoiled brat who's going to complain the whole time about not having a Starbucks nearby. She's got that undercurrent of stress, of course, but she's also open-minded enough to enjoy the situation she finds herself in.
3) How long did it take you to write this story?
I wrote this story FAST, which is very unlike me. I had no intention of submitting to this anthology, and then the week of the deadline I got the idea for this story. I spent about a day trying to talk myself out of it, only to have it come together more, so I finally gave up and wrote in a feverish couple of days. I wrote before work, I made notes on a legal pad at my desk, wrote during my lunch breaks, and then worked all evening. The last writing session for this story started at 7 p.m. and ended at something like 2 a.m. Insanity!
4) I liked the city woman in the country. Are you a country or city woman? Have you ever fished?
I grew up in the suburbs, but I'm definitely more of a country girl than a city girl. Cities make me claustrophobic! I'm a big fan of the countryside, wide open spaces, state parks, and nature hikes. I've been fishing a couple of times, but I'm not very good at it!
5) What other work do you have out there?
This is my first published work, and I'm very excited about it!
6) What do you do when you're not writing?
I'm an avid reader, so I'm constantly trying to tackle my TBR pile. I'm also a runner, and love to take long walks with our dog. If I'm at home watching Netflix, I usually have a knitting project in my lap.

7) What's the best part about writing?
Being constantly entertained. I honestly never get bored, because there's always a story going around in my head. I love that thrill of figuring out a plot point that makes a story come together perfectly.
8) What's the hardest part about writing?
Getting the words on the page. I can see a scene play out perfectly in my head, but when I start writing it down it often turns to garbage. I have to remind myself that it's okay for first drafts to be terrible!
9) What inspires you?
Details. There's a place called the Lightner Museum in St. Augustine, Florida, that used to be a luxury hotel in the late 19th Century. In that museum is a cafe situated in what used to be the world's largest indoor swimming pool. You can still see the water marks on the walls from where it used to be a swimming pool. That kind of detail switches my brain on, and I start picturing it the way it was, start setting a story there.
10) What are some of your favourite books/authors?
I'm a Jane Austen devotee. It's amazing how you can read her books and recognize the characters as archetypes of people today, that's how little human nature has changed in 300 years. I also love Deanna Raybourn, Jennifer Crusie, Courtney Milan, and Neil Gaiman. Favorite recent books include The Night Circus and Silent in the Grave.
---
JEN DeLUCA
They say write what you know. When Jen DeLuca was 6, she wrote stories about girls who had dogs, played tennis, and took naps. She's branched out a little since then, and now her stories usually include some snark, some angst, and some kissing. A Floridian by way of Virginia, Jen loves Hokies football, latte-flavored lattes, and the Oxford comma. She no longer plays tennis but she takes as many naps as she can.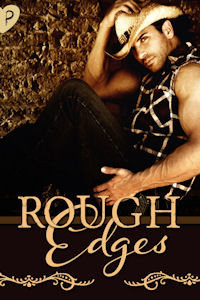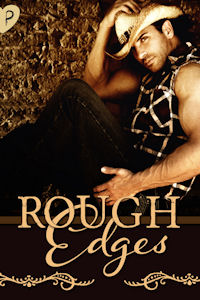 Pre-order your copy of Rough Edges